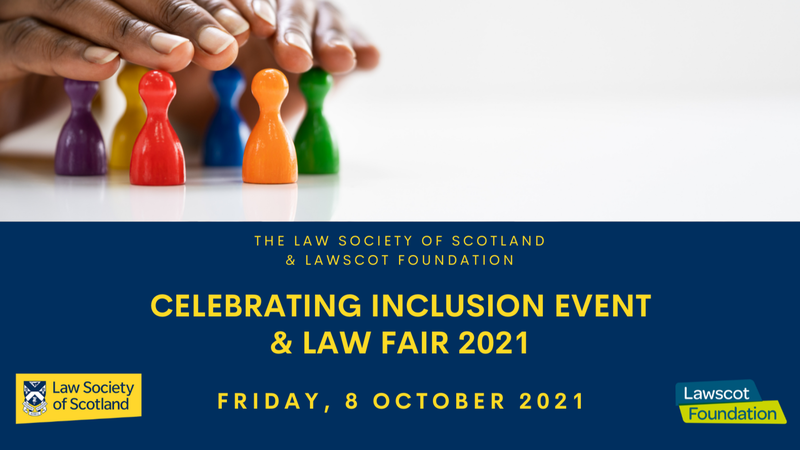 Solicitors, David Phinn, who works in the Litigation team, Katie Cabrey, who works in the Commercial Property department and Laura MacSporran, who works in the Employment Law department are delighted to represent the firm at this year's online event, which takes place on Friday, 8th October from 9am to 5pm.
The Celebrating Inclusion Event and Law Fair is jointly hosted by the Law Society of Scotland and the Lawscot Foundation. Those attending will get the chance to meet more than 30 employers and will have the opportunity to attend sessions focused on diversity and inclusion, and career building.
Each employer at the law fair will have a 90-minute slot where you can drop in to speak to them. With three law fair sessions throughout the day, each one will have different employers participating.
This event is free to attend and open to all law students and graduates who want to become a Scottish solicitor.