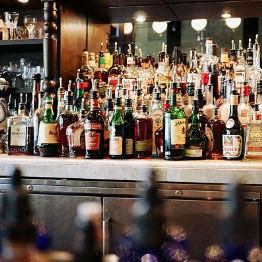 Our licensing team provides specialist advice for the licensed trade, including pubs, restaurants, nightclubs and supermarket chains.
Scotland's Top Licensing Lawyers
Led by some of Scotland's best licensing lawyers, our licensing team has provided specialist advice to some of the biggest names in the licensed trade for over 65 years. Our client portfolio spans all market sectors, including pubs, restaurants, nightclubs and supermarket chains.
Specialists in all areas of Liquor and Civic licensing, from Premises licences to Late Hours Catering, our dedicated licensing team offer support and advice on all elements of licensing practice.
Our licensing services include:
ALCOHOL LICENSING
Comprehensive Advice on Acquisitions and Sales of Licensed Premises
New Grants of Premises Licences
Variations of Existing Premises Licences
Transfers of Premises Licence
Personal Licences
Personal Licence, Refresher and Mandatory Training advice and assistance
Support and Representation at Interventions
Occasional Licences
Extended Hours applications
Licensing Scotland Act 2005 Appeals
CIVIC LICENSING
Late Hours Catering Licences
Cinema Licences
Theatre Licences
Table and Chairs Permissions
Public Entertainment Licences
Taxi and Private Hire Car Licences
Appeals
BETTING AND GAMING
New Premises Licensing
Specific Gaming Permits
All applications and advice in relation to the Gambling Act 2005
Appeals
Contact our Licensing Solicitors Glasgow, Scotland
To find out more, please contact Jack Cummins, Audrey Junner or Peter Lawson.
Hill Brown Licensing
RWF House
5 Renfield Street
Glasgow
G2 5EZ
T: 0141 413 9404
Or complete our online contact form.
To keep up-to-date with developments in Scottish Licensing Law visit www.sllp.co.uk or sign up to our newsletter.