Employment Lawyers Glasgow, Scotland
Our award-winning employment law team has experience in advising clients on all aspects of employment law and HR issues. Our dedicated team of employment solicitors work out of our Glasgow office, but provide detailed employment law advice to clients not only in Glasgow and Edinburgh in the Central Belt of Scotland, but also in Aberdeen and Dundee and indeed all over the UK.
If you need the best advice for your circumstances, you can rely on our team of expert employment lawyers, supported by our Chairman and Head of Employment, Marie Macdonald, who has been awarded Specialist Accreditation by the Law Society of Scotland in Employment Law.
Our approach focuses on our clients' desired outcomes which are at the forefront of the advice we provide. In this way, we are able to offer commercially focused solutions to meet our clients' needs.
News: Scottish Legal Awards 2023 Finalists




Expert Employment Law Advice in Scotland
We can advise on a full range of employment law issues as may arise throughout the life of the employment cycle, including:
Our team of employment lawyers deal regularly with these issues across a broad range of Sectors and provide the right advice at the right time to our clients in a way which allows them to take the best decisions for them.
Given the ever changing nature of employment law, we understand our clients require purposeful and practical guidance to allow them to properly understand their legal obligations, rights and options; not regurgitation of black letter law.
We act for both employers and employees, allowing us to take a balanced view on those issues with which our clients require assistance and provide advice which can look at matters from both sides.
Our Employment Law Expertise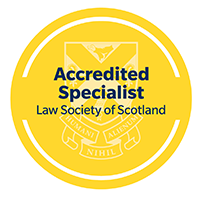 Our expertise across these areas is supported through Marie Macdonald, our Chairman and Head of Employment having been awarded Specialist Accreditation by the Law Society of Scotland in Employment Law.
Our team of employment lawyers has a particular strength in representing clients before the Employment Tribunal and other courts, with all our employment law solicitors having a strong background in litigation representation. Our solicitors regularly appear personally in in the Scottish courts and tribunals, achieving successful outcomes for their clients. This allows us to give our clients a complete service, with uniformity in their being able to deal with the same person throughout any matter which requires to be litigated on.
We are also able to provide advice at an early stage with regards to any disputes which arise in the workplace. The old adage of it never being too early to call your solicitor is never truer when it comes to employment law matters. What may start life as a simple disagreement can quickly escalate if it is not dealt with promptly. We regularly help our clients deal with such disputes, offering advice and guidance on disciplinary, grievance and procedural matter.
Our Employment Unit's efforts on behalf of our clients have been recognised on a number of occasions.
Clients who trust our employment law specialists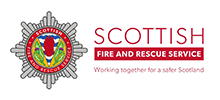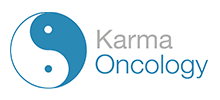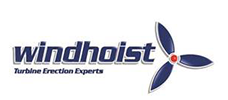 Thank you very much for your excellent advice and support throughout the whole process, which I have valued greatly.
CONTACT OUR SPECIALIST EMPLOYMENT LAW SOLICITORS FOR GLASGOW, EDINBURGH, ABERDEEN & DUNDEE & ACROSS SCOTLAND
Contact us on 0141 221 1919 or fill in our online contact form.
"It is as a result of Marie's dedication and commitment that we only use Miller Samuel Hill Brown for our employment law requirements." - Client for Marie MacDonald