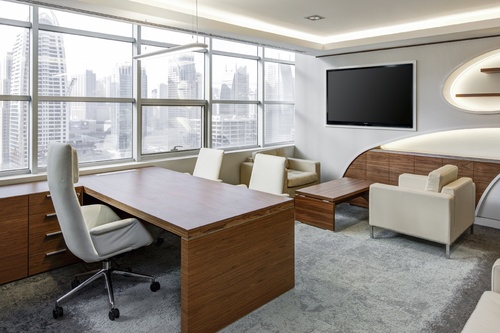 The rise of flexible working born out of the COVID-19 pandemic has caused a significant reduction in the number of people attending offices daily- a cultural change likely to endure to some degree. The result is that many offices, or at least parts thereof, have been left redundant and are generating unnecessary overheads.
The surplus of space has kept office prices relatively low, while residential property prices on the other hand continue to soar. This begs the question as to whether it is a worthwhile venture purchasing (or converting currently owned) office spaces to sell or rent as residential units.
Advantages of Office Space
Offices are often located in areas with strong transport links and local amenities;
Owners may be willing to sell vacant premises for reasonable prices to ensure quick sales;
Office premises invariably need to be completely internally refurbished, providing scope for conversion into high quality, bespoke residential units.
Requirements for Conversion
The Town and Country Planning (Use Classes) Scotland Order 1997 separates properties in Scotland into 11 different 'use classes' e.g. business premises, houses, and shops. To change the 'use class', planning permission is required from the local authority subject to a limited number of exceptions. Planning permission for change of 'use class' is separate from planning permission to carry out building works, which is also likely to be required.
Since the Town and Country Planning (General Permitted Development) England Order 2015 was introduced, it has become a more straightforward process for developers to change a building's use from commercial to residential in England, as the requirement for planning permission has been relaxed in many instances. The Scottish Government is yet to follow suit and planning permission remains necessary north of the border.
General Considerations
Budget- As well as purchasing the property and funding the building work, developers must consider the cost of changing the 'use class', obtaining other planning permissions and Land and Buildings Transaction Tax. Building works may include costly measures such as sound-proofing and installing thermal insulation.
Desirability to Tenants/Purchasers- Developments of this kind often favour high volumes of small properties as they can be exempt from government minimum space requirements. Whilst this may be of benefit in terms of profitability, it may not only put-off potential tenants/purchasers from a comfort viewpoint but further impact the availability mortgage lenders due to minimum size thresholds.
If you are considering a development of this kind or another, our experienced commercial property team are on hand to help. Contact us today through our online enquiry form.