Tighter Rules for Pet Trade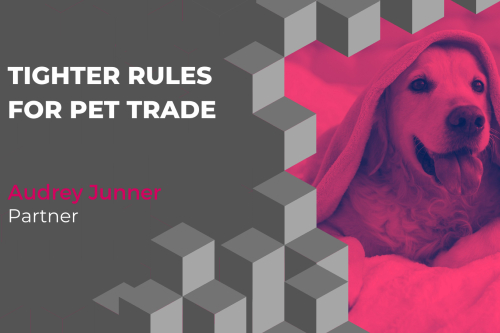 April's #NationalPetMonth celebrates our much loved companions and raises awareness of responsible ownership across the UK. Many of us at MSHB have a furry friend at home (sometimes they even pop into the office!) so this is a cause close to our hearts.
New regulations around various activities involving animals – including adoption, rescue and purchasing from a breeder – came into force in Scotland in September last year, designed to regulate the sector and address issues with the outdated earlier regime.
Our Head of Licensing, Audrey Junner, explained the position in this month's Journal of the Law Society of Scotland – read her full article here.