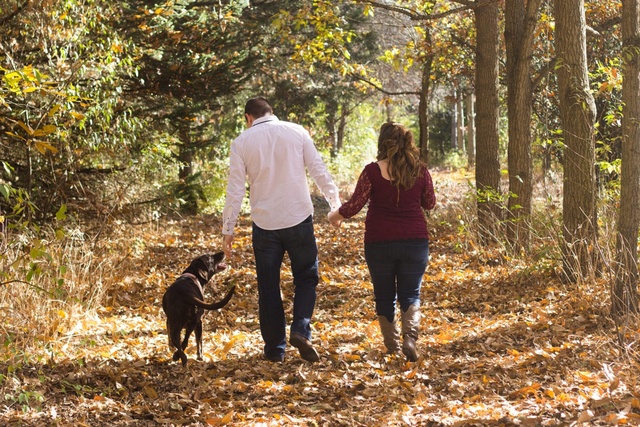 New figures from Direct Line Pet insurance showed that in the past 12 months, over 28,000 divorces in the UK involved a dispute over custody of a pet – that is more than one-quarter of all divorce cases.
Disputes over a pet may not be the first thing that comes to mind when a divorce process begins. However, the importance of a pet is often one of the most heavily contested issues, with 88% of couples surveyed by Direct Line reporting that custody of a pet was higher up in their priorities than access to pension funds, and shockingly 12% reporting that ownership of the family pet ranked higher than custody to children.
Due to the importance many couples will place on who is to get ownership of their pet following a separation, the costs involved in resolving this issue can be significant. On average, 25 hours per divorce case is spent discussing custody of a pet. This additional time can lead to a big increase in the legal bill at the end of the proceedings.
What is the legal treatment of pet ownership following divorce?
Pets are legally viewed as property - with the owner being the person who purchased the pet. This means there are no special provisions for who is to take care of pets. However, the courts may give consideration based on the primary caregiver on whether a pet should be shared or sold.
If the pet was acquired for free and jointly by both parties, then it would be down to the individuals, or the court, to determine who should take ownership of the pet.
Unfortunately, divorce often ends in a pet being removed from both parties. Animal re-homing charity Blue Cross reports that they receive four pets every week as a result of couples separating.
Should you consider a pet-nup?
In the last three years, family lawyers have reported a 24 per cent increase in requests to draw up pre-nuptial agreements which focus on the custody or care of a pet; commonly known as a 'pet-nup'. These agreements are effective at setting out clearly who should have custody of a pet in the event of divorce.
Custody of pets can also result in complicated financial arrangements following a divorce. Pet ownership can be expensive, and similarly to child maintenance orders given by courts, arrangements can be put in place which ensures one party continues to cover the cost of maintenance of a pet, even where the pet does not live with that person anymore.
Given how important pets are within a family, it should not be surprising that so many people fight for custody. A divorce is a stressful time for everyone involved. There are however steps you can take now to avoid later disputes, or if you are already in the process of a divorce, please contact us, and we will endeavour to support you to get what means most to you.
Contact our Family Lawyers in Glasgow, Scotland
At Miller Samuel Hill Brown we provide clear expert advice on all aspects of family law - based in Glasgow City Centre, our family lawyers also help clients in Glasgow's West End, South Side, Paisley and across Renfrewshire, Lanarkshire and Central Scotland. Let us help you.
For advice concerning pre-nuptial agreements, or any other matter concerning your family and loved ones, please contact us on 0141 221 1919 or fill in our online contact form.