Family Lawyers Glasgow, Scotland
Miller Samuel Hill Brown Solicitors are family law experts, and can help you resolve your family law issues and concerns efficiently, and with compassion. We help many clients every day with the most sensitive issues, and so our family lawyers understand what you are going through.
Get Expert Family Law Advice Today
For expert advice whatever your family law issue, contact our team of family lawyers in Glasgow on 0141 221 1919 or fill out our online contact form.
Glasgow's Family Lawyers
Our city-centre based family law & divorce solicitors can help you with all family law issues, including: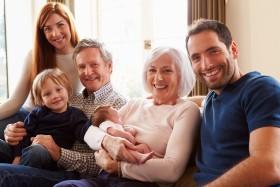 Family issues can be stressful, especially when children are involved. However, our team offer not only legal expertise, but support and guidance through; divorce and separation, child custody concerns, wills and estate planning and all other areas associated with family matters. Our clients value our commitment to making our clients feel comfortable discussing their situation with us, and reassured that they are in the most capable hands.
Our sympathetic and professional family law team can assist you in all areas of family law in Scotland and further afield. Contact us today on 0141 221 1919 or fill out our online contact form.
Expert Family Law Advice
Our firm has over 300 years of experience – making us one of the most well established firms in Scotland. We help all kinds of clients, including business owners and entrepreneurs with complex aspects of family law – as well as those that are more straightforward. Our lengthy and extensive experience means that we are able to provide the highest quality of legal advice, tailored to your specific circumstances.
SPECIALIST SCOTTISH DIVORCE LAWYERS
We offer specialist divorce legal advice for the following:-
Strong Client Relationships
We understand that family issues are of a personal nature, and that is why we work to build strong relationships with our clients to help them feel at ease. We don't just want to help you with a single transaction at a difficult time in your life, but to become your trusted family law advisor. We provide support for our clients throughout the legal process. We believe our commitment to customer satisfaction sets us apart from other law firms, and is the cornerstone of our successful practice.
Value for Money
When you are facing a difficult family situation, we know that cost can be an extra element of concern. However, our lawyers will always be upfront about cost, and strive to offer excellent value for money. We have regularly been praised for not only meeting but exceeding our client's expectations when it comes to time commitments. We will never leave you feeling like you needed more from us.
Practical Approach
Our lawyers not only fully understand the law, but how the law applies to real people. We have encountered a wide variety of novel and complex situations over the years, and provide practical tailored solutions for each of our clients. We will always advise in your best interests because we know all families are different. We take the time to learn about your situation, to understand the challenges you are facing and to work with you to find an achievable outcome.
International Practice
We are the only Scottish firm that is a member of the International Lawyers Network, which allows us to provide you with high-quality, expert legal advice in any jurisdiction. If you require family law advice with an international element, we can work with our international partners to ensure a seamless service.
What Our Family Law Clients Say
"I found MSHB to be a very reputable law firm with polite and professional staff. I would definitely recommend to anyone looking for a family law specialist." - Mrs A.
"First of all Thanks very much for your all time, effort and guidance in this matter. This successful outcome and judgement is all because of your hard work and wise approach in dealing with this case." - Anonymous.
"Thank you for everything you have done it has been good to know I was in safe hands, long bumpy road but we got there in the end." - Anonymous.
"I want to express my thanks to you for your support and guidance over the past year, I really do appreciate it. In particular your continued support over the difficult weekends to re-assure me, was invaluable to my sanity!" - Anonymous.
"Your assistance has given me peace of mind throughout. I appreciate your consideration during a difficult time for me. You have been very helpful." - Anonymous.
"Since our last conversation I've seen *A* on all arranged dates and been given extra time with her. Thanks for your help in getting me back in touch with my daughter and your professional service, I would certainly recommend Miller Samuel Hill Brown to anyone in my position." - Anonymous.
"Thank you so much for your support and hard work in finally drawing matters to a close. It has been a long and sometimes difficult journey and the end now has been worthwhile. I would not have been able to continue without your guidance and I shall forever remember you for that. I would have no hesitation in recommending you for the work you have done and shall indeed should the need arise come directly to you for that in future." - Anonymous.
"The Family Law Department handled my situation phenomenally. I had no doubt that I could count on them to do everything they could to ensure the best outcome for me. They were good listeners and very reliable. This was particularly impressive since they were supporting me internationally. I would highly recommend Miller Samuel Hill Brown in the future." - Anonymous.
"You made (the process) seem very straightforward and simple for me and that was excellent" - Anonymous.
Useful Family Law Resources
The following are organisations with useful family law/divorce resources:-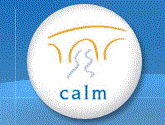 Contact our Family Lawyers in Glasgow, Scotland
For expert advice whatever your family law issue, contact our team based in Glasgow City Centre today on 0141 221 1919 or fill out our online contact form.
"The Family Law Department at Miller Samuel Hill Brown Solicitors handled my situation phenomenally. I had no doubt that I could count on them to do everything they could to ensure the best outcome for me. They were good listeners and very reliable." - Anonymous