Family Lawyers Glasgow, Scotland
We are experienced Family Law Lawyers who can advise you in relation to all areas of Family Law. We offer expert legal advice tailored to the specific circumstances of your case. We deal with each case in a sensitive and efficient way, to ensure the best possible outcome for you. Our office is based in Glasgow City Centre, but we act on behalf of clients all across Scotland.
We can provide you with expert advice in relation to the following areas:
International Practice
We are the only Scottish firm that is a member of the International Lawyers Network, which allows us to provide you with high-quality, expert legal advice in any jurisdiction. If you require family law advice with an international element, we can work with our international partners to ensure a seamless service.
Useful Family Law Resources
The following are organisations with useful family law/divorce resources:-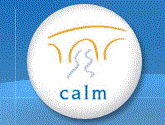 Contact our Family Lawyers in Glasgow, Scotland
For expert advice, contact our Divorce Lawyers in Glasgow on 0141 221 1919 or fill out our online contact form.
"You are a star. You have no idea how much stress this has just taken away from me. Thank you so so much. Many thanks for all your work on this." - Anonymous