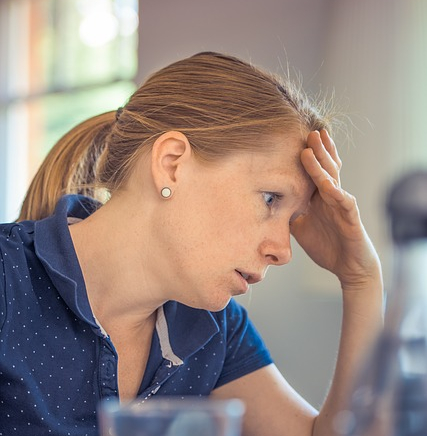 Where an employee is facing disciplinary allegations, it is fairly common for them to be suspended from work during the investigation and disciplinary process. Often, an employer will reserve the right to do so in contracts of employment. The usual rationale for this is to protect the integrity of the investigation and to protect the business if the allegations are serious.
However, there are downsides to exercising this right. It is possible for employees who are suspended to claim breach of contract or to resign and bring a claim for constructive dismissal on the basis that suspending them is a breach of trust and confidence or another term of their contract. This might be particularly so if their income is heavily based on commission, meaning that suspension prevents them from earning.
The ACAS Guide on Discipline suggests that good practice involves ensuring suspension is never used as a sanction, the period of suspension is kept brief and employees are informed how their pay will be calculated while on suspension.
Essentially, regard should be given to all the relevant circumstances in taking a decision to suspend. Suspension should not be a 'knee-jerk' reaction applied as soon as an employee is accused of any misconduct, but a decision taken reasonably where there is cause to do so. Employers should consider of itself the question of whether suspension is required in any particular matter and, rather than simply confirm a decision to suspend of itself, should also seek to confirm to the employee the particular reason why suspension is deemed appropriate.
Factors which may be relevant to this include:
The extent to which the investigation may be affected if the employee is not suspended. For example, if there is a reasonable possibility that they may tamper with evidence, attempt to influence witnesses and so on it will be more reasonable to suspend. If this possibility is extremely unlikely, then it will be less appropriate to suspend.
The protection of others. If the employee in the course of work interacts with colleagues/ third parties (particularly those who may be vulnerable) and there is evidence which allows the employer believes those other persons may be treated unfavourably by an employee as a result of the disciplinary allegations, then suspension may reasonably be imposed to protect those third parties depending on the nature of the allegations. For example, if the allegations are of bullying and harassment of colleagues, suspension may be considered reasonable to protect those colleagues.
Protection of the business. For example, if the employee has access to particularly sensitive or significant confidential information, suspension may be considered if there is a reasonable threat that this information might be compromised, particularly if this is what the allegations relate to.
The length of the suspension. Suspension should be for as short a period as possible to allow investigation to be carried out. If an investigation is protracted and takes a number of months, keeping an employee suspended for the duration becomes increasingly unreasonable. Courts and tribunals are increasingly critical of employers who simply suspend employees for longer periods to keep them out of the way, as opposed to suspending for a legitimate purpose.
The extent to which the suspension affects the employee's earnings. Employees who are suspended must be suspended on full pay. However, this can cause issues where employees' earnings are significantly boosted by earning commission, working overtime and so on. While on suspension, they will not be earning commission and cannot work overtime to supplement their earnings, so may be detrimentally affected financially by a lengthy period of suspension.
The Court of Appeal has recently given some guidance on this issue in the case of London Borough of Lambeth v Agoreyo. That case concerned a teacher who was suspended as a result of allegations that she had used excessive force against two children, including by dragging them out of the classroom. Ms Agoreyo's position was that her suspension was excessive and she resigned and made a claim for breach of contract. The Court of Appeal held that suspending an employee will not be a breach of trust and confidence (founding a constructive dismissal claim) where the employer has reasonable and proper cause for the suspension. The suspension does not have to be shown to be necessary, only that there are clear reasons for it which are reasonable in the circumstances, in this case being to safeguard young children. The Court emphasised that these issues are highly fact specific.
Therefore, to ensure that an employer is able to satisfy the test laid down by the court in the Agoreyo case and not leave itself open to the risks of a constructive dismissal claim, where an employer is considering suspending an employee:
it should not be an automatic step
proper consideration should be given why suspension is a reasonable course of action in the circumstances and the employer should be able to identify a valid reason for its decision
the reasons why suspension is felt necessary should be clearly recorded and the employee advised accordingly
the circumstances which led to the decision to suspend the employee should be kept under review, so that if these circumstances change, the decision to suspend should also be revisited; and
the period of suspension should be kept to a minimum.
CONTACT OUR SPECIALIST EMPLOYMENT LAW SOLICITORS IN GLASGOW, SCOTLAND
For more information and guidance on this or any other employment law issues, please get in touch with a member of our Employment team today.