Employment Lawyers Glasgow, Scotland
Our award winning Employment Unit has experience in advising clients on all aspects of employment law and HR issues. Given the ever changing nature of employment law, we understand our clients require purposeful and practical guidance to allow them to properly understand their legal obligations, rights and options; not regurgitation of black letter law. Our approach focuses on our clients' desired outcomes which are at the forefront of the advice we provide. In this way we are able to offer commercially focused solutions to meet our clients' needs.
We can advise on:
Discipline in the Workplace
Family Friendly Rights
Contractual Disputes
Contact our Employment Law Solicitors in Glasgow, Scotland
We act for both employers and employees, allowing us to take a balanced view on those issues with which our clients require assistance. We deal with all areas of employment law including unfair dismissal, redundancy, discrimination laws, contractual disputes, compromise agreements, business re-organisations, advice on the application and impact of the TUPE Regulations and family friendly issues (maternity/paternity/adoption/parental rights). Contact us on 0141 221 1919 or fill in our online contact form. Follow us on Twitter for the latest news on employment law matters.
Our Expertise
Our expertise across these areas is supported through the Employment Unit having been awarded Specialist Accreditation by the Law Society of Scotland in both Employment and Discrimination Law.
The Employment Unit has a particular strength in representing clients before the Employment Tribunal, as well as the Employment Appeal Tribunal and other courts, with all members of the team having a strong background in litigation representation in the Scottish courts. Our solicitors regularly appear personally in these forums, achieving successful outcomes for their clients.
We are also able to provide advice at an early stage with regards to any disputes which arise in the workplace. The old adage of it never being too early to call your solicitor is never truer when it comes to employment law matters. What may start life as a simple disagreement can quickly escalate if it is not dealt with promptly. We regularly help our clients deal with such disputes, offering advice and guidance on disciplinary, grievance and procedural matter.
We are also able to provide our clients with employment documentation, including contracts of employment, directors' service agreements and policies and procedures.
If you would like to receive our regular employment law updates and invitations to our free seminars, you can register here.
We are also able to provide employer clients with legal expenses insurance (both before and after the event) to give added protection in respect of the legal costs that any employment tribunal claim may create for your business.
Training is an important part of the service we provide. We will tailor bespoke sessions for employer clients which target your specific business needs. Our client feedback from your training sessions is excellent.
One of our recent employment tribunal wins involved the successful defence of a case brought against our client Scottish Fire & Rescue Service (SFRS) by former Grampian fire chief David Dalziel for unfair dismissal and age discrimination. This significant case has already received widespread national media coverage (see BBC, Herald Scotland, Evening Express, The Scotsman and The Press and Journal). Read more about the case here.
Another tribunal win involved success for former Radio Clyde DJs, Coll and Cameron, in claims against the station's owners, the Bauer Group. Employment status was established at an initial hearing and following that the DJs were found to have been unfairly dismissed. The presenters will now be entitled to compensation from their former employers. This case too has received widespread coverage in the media. Read more about the case here.
Recently, Marie Macdonald, Head of our Employment Law Team, also won a high profile victory for the widow of a motor neurone sufferer who died before his case was heard by the Employment Tribunal. Read more about the victory here: The Late F.G. Allan vs Caledonian Windows & Conservatories Limited
Our Employment Unit's efforts on behalf of our clients have been recognised on a number of occasions.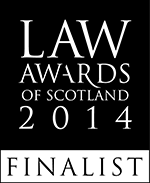 Employment Law Firm of the Year – finalists – The Law Awards of Scotland 2014
Employment Law Firm of the Year – shortlisted finalists – The Law Awards of Scotland 2010
Employment Law Firm of the Year – shortlisted finalist – Scottish Legal Awards 2010
Employment Firm of the Year – winner – the Law Awards of Scotland 2009
Employment Law Firm of the Year – Shortlisted finalist – The Law Awards of Scotland 2008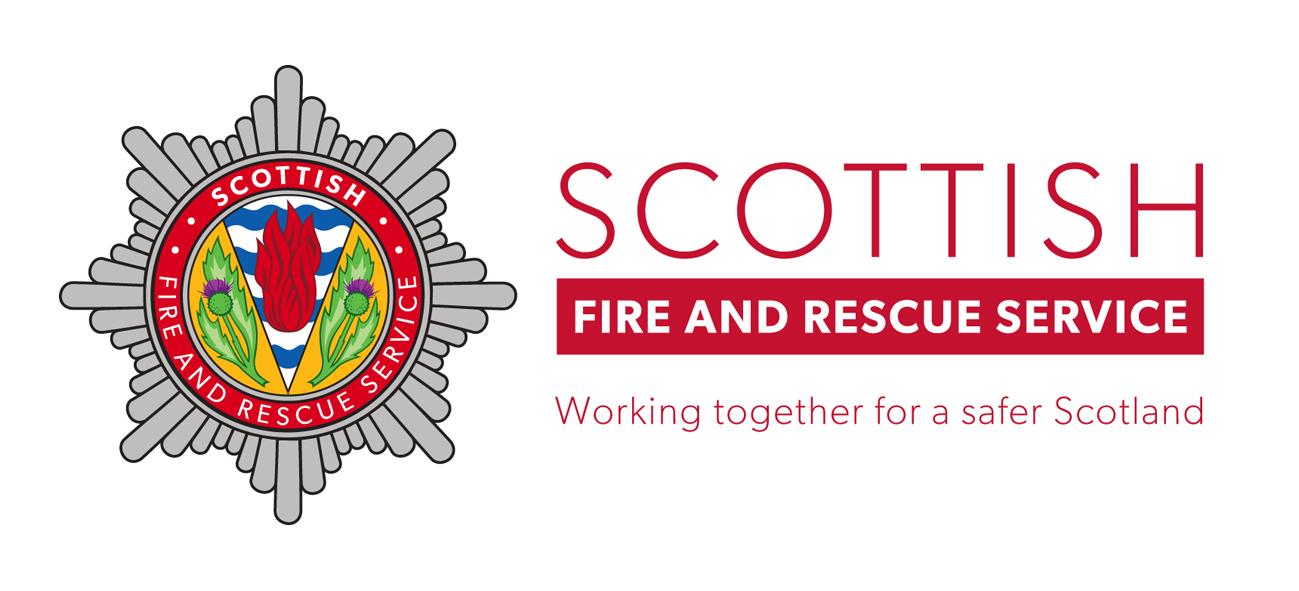 What Our Clients Say
"I instructed MSHB LLP to represent me on a data protection matter. I was really impressed by the Employment Team's quick email responses and nothing was too much of a hassle to them. Upon visiting the MSHB office today, Lewis and Laura were really welcoming and addressed my legal issue really well and are continuing to provide support on my case. It was a nice office too, highly recommended for price and customer service and legal support."
- Anonymous Client
"Marie was invaluable in helping me through a difficult time with my employer after whistleblowing. She was empathetic towards me at a time when I felt vulnerable and was suffering from stress and anxiety.
Marie showed expert knowledge of the Public Interest Disclosure Act, ACAS Early Conciliation and the Employment Tribunal process, which helped to build a strong case against my employer. Marie and her team made the whole process seem easy; the paperwork for my case was drawn up very well which made my case go through quickly and without a hitch. The arrangements and communication were well executed and timely; the company was upfront about charges, sourcing financial support and the overall teamwork from the office was efficient and reassuring.
Overall, Marie helped achieve a successful outcome for me and I would recommend her and her team to any body in a similar situation."
- Ms G, Marie Macdonald advised on matters concerning Whistleblowing.
"From the outset Stephen was very approachable, responded quickly to all my queries with practical advice and helped navigate me through the issues I faced with ease. I was delighted with the service offered."
- CM, Stephen Connolly advised on settlement agreement
"I'd like to thank you for your help is resolving this matter. When I first went to you with I was pretty devastated at the way I had been treated. The professional manner you took gave a reassurance and gave me hope. I never expected to receive anything never mind what I did receive. Once again, Stephen thank you for your help in the matter, I can now get my life back on track."
- WA, Stephen Connolly advised on unfair dismissal and age discrimination claims
"I would like to thank Marie for providing excellent support and guidance during my recent employment issues.
Marie's knowledge and professionalism is second to none. Her determination delivered an excellent outcome that in the end all parties were happy with. Without hesitation I would recommend Marie for employment law related issues.
Thanks again to you and the team for all your hard work.''
- Mr M for Marie Macdonald

"When other lawyers told me there was no case to answer to Marie Macdonald took the case on. As my husband is no longer with us, sadly he passed away April 2014, Motor Neurons Disease, this case was unique as he wasn't able to represent himself.
Marie was honest with me from the start. It was a time where emotions were running high with no certain outcomes, but we decided to go ahead and fight. Marie was brilliant. I was overwhelmed at her dedication and determination to pursue justice not just for my husband but for us as a family.
Although in a case like this the 'win' is bitter sweet, at the end of an eighteen month battle I can finally say I carried out my husband's last wishes. This was only possible with the support, professionalism and a belief in what is right shown by Marie Macdonald."
- Mrs X for Marie Macdonald

"I had the in-enviable experience of requiring the services of a specialist employment lawyer on 2 separate occasions during my previous employment. Marie MacDonald was able to negotiate positive outcomes for me on both occasions and I would highly recommend her services to anyone facing a dispute with their employer.
Not only is Marie an expert in her field who acts with the utmost professionalism at all times she is also a very warm, caring human being whose empathy, understanding and support were as invaluable to me as her legal expertise during what were two incredibly traumatic experiences for me."
- Anonymous Client, Glasgow for Marie Macdonald

CONTACT OUR SPECIALIST EMPLOYMENT LAW SOLICITORS IN GLASGOW, SCOTLAND
We act for both employers and employees, allowing us to take a balanced view on those issues with which our clients require assistance. Contact us on 0141 221 1919 or fill in our online contact form. Follow us on Twitter for the latest news on employment law matters.
"It is as a result of Marie's dedication and commitment that we only use Miller Samuel Hill Brown for our employment law requirements." - Client for Marie MacDonald