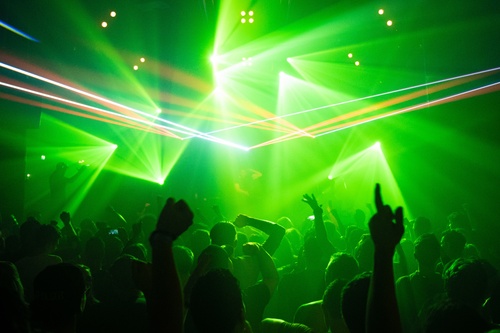 Later this month, subject to Parliamentary approval, vaccine certification will be required for admission to:
nightclubs and adult entertainment venues;
unseated indoor live events, with more than 500 people in the audience;
unseated outdoor live events, with more than 4,000 people in the audience; and
any event, of any nature, which has more than 10,000 people in attendance
Announcing the move, Nicola Sturgeon didn't rule out the extension of certification to the hospitality sector as a whole: the position would be kept under review over the autumn and winter months.
The certification requirement is designed to reduce the possibility that further restrictions may be needed and boost vaccine uptake, particularly among younger people."
From Friday 3 September, it will be possible to download a PDF copy of a vaccination certificate, with a personalised QR code. This can be printed off or stored on a mobile 'phone. In addition, paper letters that can be requested from NHS Inform and the Covid Helpline. It remains to be seen whether proof of a recent negative lateral flow or PSR test will be an acceptable substitute.
While the fine detail is awaited, trade reaction has not been enthusiastic, with the Scottish Licensed Trade Association predicting categorisation problems in a briefing for its members: Colin Wilkinson, the Association's managing director, said:
"What is a night club? With a wide variety of hybrid premises in the Scottish licensed trade market, how is this defined? Many pubs, bars and hotels are larger than nightclubs and offer various entertainments. Consultation with the industry before this announcement was made would have been helpful."
Speaking on BBC Radio Scotland's Drivetime programme (1 September), nightclub operator Tony Cochrane said that his sector seemed to be "the bad boys again", trading for just two weeks after an 18-month closure period, He predicted that the certificate requirement would drive club customers to late-opening bars with a disc jockey and a dance floor, adding: "Don't just pick on nightclubs, pick on venues of a certain capacity".
Mr Cochrane also flagged timescale problems because of the gap between vaccine doses. Customers who decided to be vaccinated immediately wouldn't be "fully vaccinated" for eight to ten weeks. A similar difficulty would arise in relation to staff (assuming they also required to be "certified") raising the possibility of job losses. This wasn't "fair to people who wanted to do the right thing". He pointed out that Boris Johnson had flagged a passport requirement for nightclubs two months before the likely implementation date.
A Parliamentary debate will be held on the proposal next week. The date has yet to be announced. While the Green Party had previously opposed a certification scheme, their new alignment with the SNP makes it more or less inevitable that the certification requirement will pass into regulations.