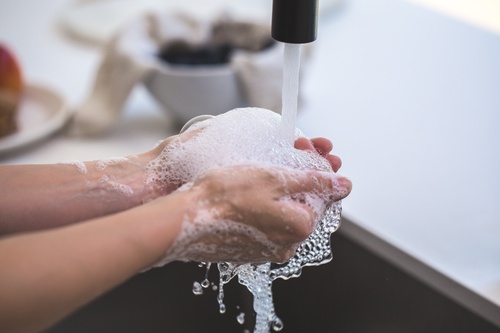 As the UK's vaccination programme continues and the threat posed by Covid-19 subsides, the Scottish Government has begun rolling back the emergency legislation previously enacted to deal with the pandemic. Most notably, almost all remaining legal restrictions on social distancing have been lifted. However, some parts of the two main pieces of non-public health legislation: the Coronavirus (Scotland) Act 2020 and the Coronavirus (Scotland) (No. 2) Act 2020, have been extended again, while other measures within those acts will be expired.
The Scottish Government has amended those Acts by passing a further Act, the Coronavirus (Extension and Expiry) (Scotland) Act 2021. In essence, this 2021 Act extends some measures until 31 March 2022 and expires others as of 30 September 2021. The Act also gives the Scottish Ministers the ability to extend these measures once again to 30 September 2022.
There are a number of key changes which will be of interest to individuals and businesses alike. Below we have noted some (but by no means all) of the changes:`
Moratoriums on Diligence
A moratorium is something a debtor can enter into to stop a creditor taking action against them. This effectively means that throughout the duration of a moratorium, an individual cannot be subject to sequestration proceedings. Prior to the Coronavirus Acts, it was only possible to enjoy the benefit of a moratorium once in a 12 month period, however, the first Act changed this by removing any such limits. It also increased the duration of the moratorium from 6 weeks to 6 months. By virtue of the 2021 Act the position, as of 30 September 2021, is reverting – meaning a moratorium can only be granted once in any 12-month period (although the extended duration remains for now).
Commercial Leases
Prior to the 2020 Acts, if a commercial landlord wished to evict a tenant due to a monetary breach, a pre-irritancy notice had to be served which started a 14-day period in which the tenant had two weeks to remedy the breach or face eviction proceedings. The Coronavirus Act increased this to a period of 14-week notice. This measure has been extended until 31 March 2022 meaning landlords whose tenants are in arrears must continue to give 14-weeks' notice to remedy the arrears before they can begin court proceedings to recover possession of the leased property.
Residential Tenancies
The lengthened notice periods which landlords must give to tenant's before making an application to the First Tier Tribunal (Property Chamber) to evict a tenant have also been extended. In the majority of cases, this period remains 6 months. This provision is now due to expire on 31 March 2022.
Licensing Boards/Local Authority Hearings
The Act expires the provision that members of the public can be excluded from local authority hearings on public health grounds. Therefore, from 1 October 2021, members of the public will be able to attend hearings once more which will almost certainly continue to be held virtually.
The legislation also deals with a number of other areas which can be complex and difficult to follow. Miller Samuel Hill Brown can provide further advice and guidance on this legislation and any issues arising out of it. To get in touch please use our online contact form.