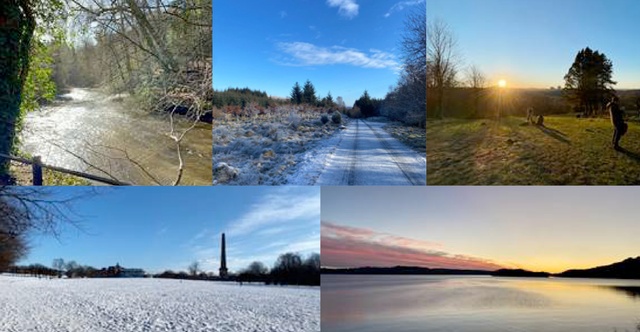 The team at Miller Samuel Hill Brown have been putting their best feet forward in a bid to raise much needed funds for Simon Community Scotland, while getting fit in the process.
During January and February, employees signed up for the Steps Challenge and we have managed to rack up a staggering combined total of 3,991,774 steps - an average of 3,042 Kilometres!
Each participant vowed to take as many steps as possible across areas including Glasgow, Stirling and Balmaha during a four-week period. A special shout out to Linda Reilly who walked 430,055 steps, Aileen Thomson who chalked up 398,028 steps and Lyndsay Brown with 249,675 steps.
As well as raising awareness for the charity, which is dedicated to combatting the causes and effects of homelessness, the challenge has been an ideal way for colleagues to get involved, feel more connected during lockdown and boost fitness levels.
More About Simon Community Scotland
Founded in 1963, Simon Community Scotland (formerly Glasgow Simon Community) believe everyone deserves a safe place to live and access to the support they need. They are currently involved with a range of initiatives including Paws for Thought, Streetreads and Period Friendly.
With services available across Glasgow, Edinburgh and Central Scotland, the help on offer includes:
Advice and information
Help to find accommodation in a crisis or something more long-term
Help with keeping your accommodation/tenancy
Company and/or advocacy when you need to visit or call a service
Life skills learning group (e.g., allotments, literacy, healthy eating)
If you are interested in getting some more information, you can find out more here.