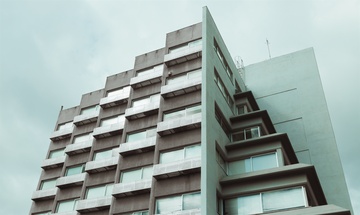 Following the tragedy at Grenfell Tower on 14th June 2017, there have been changes to the way that fire safety is approached in high rise residential buildings over 18 metres high.
On the 18th of December 2018, the UK government issued an advice note relating to residential buildings which are over 18 metres high. This advice requires that any cladding on residential buildings over 18 metres high must be deemed safe as per their guidance.
Although this guidance note is not legally binding it has had a rippling effect on the property market in particular with mortgage lenders. Unless it can be shown that the cladding on residential buildings over 18 metre high, then surveyors are valuing properties are zero and lenders are refusing to lend.
For building owners affected by this advice note, they must check whether the building material used complies with the standards required. This is a particularly onerous and impossible task for your average homeowner unless they have a background in structural engineering!
The government have issued guidance which lists certain Professional Advisers who are capable of advising whether the cladding materials used are safe. It is then the mortgage lenders decision whether to lend on the basis of that report.
If you are a building owner and planning to sell or re-mortgage it is worthwhile considering instructing one of the advisers listed to carry out a report. Our experienced conveyancing team would be happy to assist anyone considering selling or buying a property affected by this new government guidance.