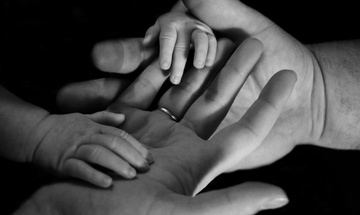 Further to our previous blog on changes coming into effect in 2020 this week we are looking in more detail at the new right to Parental Bereavement Leave (PBL).
Although the introduction of PBL has been planned for some time, the government has only now introduced new Regulations which set out the details of PBL and the related statutory pay. The government's impact assessment noted there are an estimated 7600 child deaths in the UK annually, and considered that this new right could help up to 10,000 parents each year
In the absence of a statutory right, currently the entitlement of employees on the loss of a child varies considerably. Some employers already provide for this type of leave, it may fall within a more general compassionate leave policy or employees may be given discretionary leave. Some employees may be required to take annual leave, or some may end up on sick leave if they otherwise get no leave, are unable to cope and are signed off by their doctor as unfit to work. In introducing the right, the government noted there is anecdotal evidence that not all employers respond with compassion to bereaved parents, and recognises there is significant benefit to companies who provide support for employees in this type of situation and seek to care for their wellbeing and support a return to work.
The right to take PBL will come into effect from 6th April 2020. This will mean that any employee can take up to 2 weeks' statutory leave where they lose a child under the age of 18 or suffer a stillbirth after 24 weeks of pregnancy. The leave has to be taken in blocks of one week, which can be taken consecutively or as two separate weeks at different times. The leave must be taken within the period of 56 weeks from the date of death.
There are various criteria in the regulations which set out who is a 'parent' in order to qualify for the right, which includes:
A natural parent of the child;
A natural parent of the child in relation to whom a court order has been made granting rights in relation to the child (such as rights of access or contact);
An intended parent of the child
Adoptive parents and foster parents
The partner of the child's parent (a person who lives with the parent and child in an enduring family relationship but is not a relative of the parent).
The right to leave applies in respect of each child, therefore if the employee suffers the loss of more than one child they are entitled to two weeks' leave for each child.
The government notes that it has sought to make notice requirements for taking this type of leave as straightforward as possible to reduce the burden on employees. The Regulations state that the employee must give of their notice of intention to take leave, specifying the date of death, the date the leave is to start and whether it is intended to take one or two week's leave. If they are taking the leave within 56 days of the death, notice must be given before the employee is due to start work on the first day of absence, or as soon as reasonably practicable if this is not possible. If after the 56 days, the employee must give notice of a week. The employee can also give notice to cancel the leave within similar timescales provided the leave has not already started. PBL can also be taken alongside other statutory leave, such as parental leave or maternity leave. In particular, it should be noted that pregnant women who suffer a stillbirth are still entitled to maternity leave, so they can continue to take this leave and add on their PBL if they wish to do so.
As with other types of statutory leave, during PBL employees are entitled to the benefit of all terms and conditions which would have applied if they were not absent with the exception of remuneration.
Employees will qualify for statutory pay in respect of PBL (Parental Bereavement Pay, "PBP") if they have been continuously employed for 26 weeks and meet relevant earnings thresholds. PBP is paid at 90% of the employee's normal earnings or the statutory rate, whichever is the lower. To claim this pay, the employee must give notice within 28 days before the period of PBL starts, or as soon as reasonably practicable. In doing so, they must provide in writing the name of the person claiming the pay, the date of death and a declaration that they meet one of the categories of 'parent' to qualify for the right.
Other rights in relation to the taking of PBL include:
If the employee returns to work after an isolated period of parental bereavement leave, they are entitled to return to the same job. This is also the case if they return after two or more periods of statutory leave in relation to the same child which totals less than 26 weeks (and less than 4 weeks parental leave if the leave included this type of leave).
If the employee is returning after a period of leave exceeding 26 weeks as the PBL is added to other statutory leave, the right is to return to the same job or, if this is not reasonably practicable, to another which is suitable and appropriate in the circumstances.
An employee must not be subjected to any detriment for seeking to take parental bereavement leave or because the employer believes they are likely to do so.
An employee will be considered to have been automatically unfairly dismissed if they are dismissed because they sought to take, or the employer believed they were likely to take, PBL – including where the employee is made redundant, there were others in the same position who were not made redundant and it is shown that the reason they were selected for redundancy was the taking of PBL.
The Regulations also provide that if an employee is entitled to a similar right under their contract of employment already, the employee cannot access both rights separately but can take advantage of whichever is the more favourable. For example, if their employer has a company policy which provides that employees can take 6 weeks leave on the death of a child, the employee is entitled to take 6 weeks – but not to take the 2 weeks statutory leave on top of the 6 weeks provided for by the employer (unless the employer amends their policy to this effect).
The government's explanatory memorandum states the objectives of the new right are to give bereaved employees space to grieve following the death of a child and 'to send a signal to employees and employers about the importance and value of recognising bereavement and providing adequate support for parents in such circumstances.' It also states it gives a 'clear baseline of support for employers to adhere to', indicating the government envisages some employers might wish to enhance this right and provide for longer periods of leave, which some already do.
The government also noted that it had sought to include minimal notice and evidence requirements to place as little burden on employees as reasonably practicable. Given many parents may want to take PBL immediately following the death of a child, it seems likely it will not be reasonably practicable in such circumstances for them to give the full required notice for pay purposes in particular. The notice does only require parents to provide minimal evidence, and the guidance states employers cannot require employees to produce evidence beyond the information which is required to be given by the Regulations.
Employers should ensure they have updated policies and systems in place in advance of 6 April 2020 to allow for bereaved parents to take PBL and for this process to be as straightforward as possible. Consideration may be given to how to incorporate this right with any existing policies relating to compassionate leave, and whether to enhance the new statutory right. Given the circumstances in which employees are taking such leave, employers may wish to consider having a straightforward notice form which covers all the requirements to reduce the risk of errors and ensure employees who have suffered such a bereavement can receive their leave and pay with minimal effort.
Contact our Employment Lawyers, Glasgow
Contact our employment solicitors today by calling 0141 221 1919 or filling out our online enquiry form.