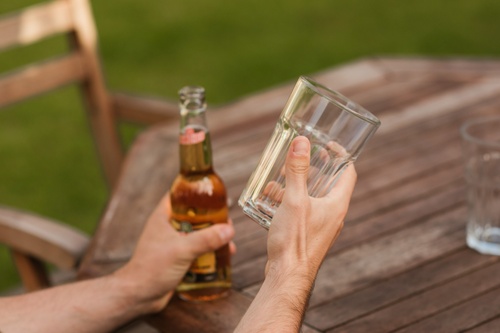 The covid-19 pandemic has dominated all aspects of our lives for over a year now and the effect on the licensed trade has been well reported. It became clear very early on that home deliveries of both food and alcohol were set to boom as premises were forced to close and many off-licences, bars and restaurants across the country successfully took advantage of this new market. More recently our Licensing team have since seen a rise in enquiries regarding remote sales of alcohol via food and drinks packages, hampers, new online stores etc. These have understandably become very popular while most of us have been stuck at home and it has been great to see so many businesses launching or adapting in a difficult time. If you are thinking about going down this route yourself it's important to ensure you are compliant with licensing legislation. Here we take a look at the key considerations for online businesses.
When is a licence required?
A licence will be required if you are providing alcohol as part of your online offer. This will include where the alcohol is 'free', for example a free miniature with a hamper or a free bottle of wine with a meal. This is considered a sale as it forms part of a package.
Where to licence?
The starting point is to consider where you will be dispatching the alcohol from. Where an order is taken online the dispatch point is the place that must be licensed for off-sales. This could be a shop, a commercial unit or even your own home and there must be no restriction in terms of planning consent on operating the business from the property.
What is the process?
Depending on where you are located in the country it may be possible to use occasional licences (temporary licences lasting 2 weeks) to get the business up and running if you are already a personal licenceholder. Most Licensing Boards discourage the use of occasional licences on an ongoing basis though and you will ultimately be expected to lodge an application for a provisional or full premises licence accompanied by the relevant certificates, a layout plan, an operating plan and a disabled access and facilities statement.
Following submission this application will be advertised, you will be asked to display a site notice at the premises and will then be invited to a meeting of the Licensing Board where you will be expected to present the application to the Board and address any objections or representations which have been received.
What documentation is required?
Once the licence is approved and deliveries commence there are two key documents which must be in place as records need to be kept of all deliveries of alcohol made.
The records should be in the form (paper or electronic) of:
A day book kept on the premises and;
A delivery book or invoice held by the delivery driver;
Both of these books must detail the quantity, price and description of the alcohol and the name and address of the person receiving the delivery.
It is an offence not to keep these records and the records must be made available to the Police or a Licensing Standards Officer upon request. It is also an offence to deliver to an address other than the one listed in the day book and delivery book. If you intend to use a courier service it is important to ensure their drivers are in possession of this information and that they are aware of the restriction on delivering to a neighbour.
When can deliveries be made and what does the law say?
Alcohol may be ordered and dispatched outwith licensed hours (usually 10am - 10pm) however it cannot be delivered between 12 midnight and 6am and payment must be taken within licensed hours.

Alcohol must not be delivered to a person under 18.
There is no legal requirement for delivery drivers to be trained however it is recommended that all delivery drivers, including third-party drivers, are trained in the same way as those serving alcohol in hospitality settings with particular attention given to Challenge 25, acceptable ID and refusing sales/deliveries.
Is a Compounders Licence also required?
Where the alcohol will be been mixed with anything other than water a Compounders Licence should also be sought. This is particularly important for those offering pre-mixed cocktails but doesn't apply if separate ingredients are provided for the customer to mix at home. Details on how to apply can be found here.
If you are considering starting an online business or need advice with an existing one please do contact the Hill Brown Licensing Team at This email address is being protected from spambots. You need JavaScript enabled to view it., on 0141 333 0636 or through our online enquiry form.