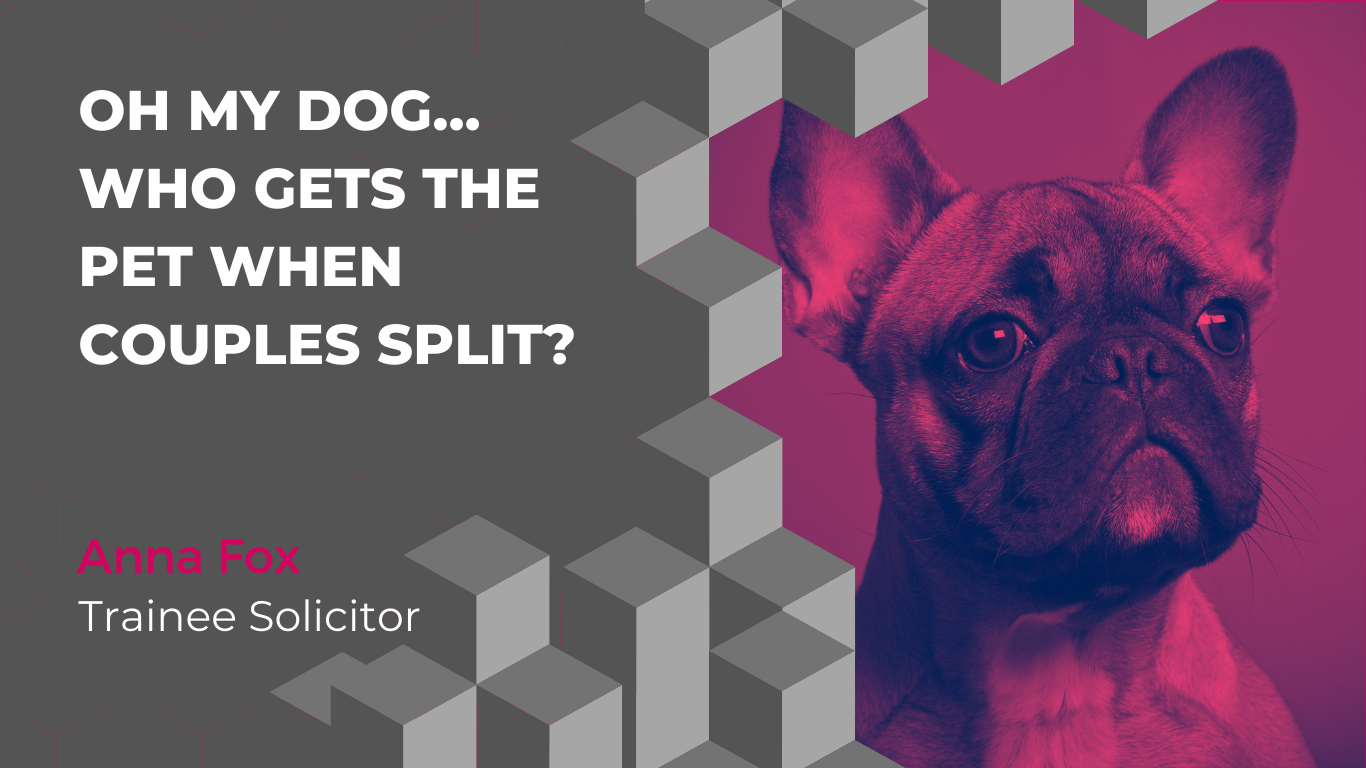 Last week the Sheriff Appeal Court published an interesting judgment concerning a four legged Martha….dog!
The action concerned a former co-habiting couple and their dog Martha. When parties separated a dispute arose about who should have possession of her. The dog remained with the respondent after separation and the appellant sought an order for delivery. Both parties contributed £600 towards the purchase of the dog, but the appellant sought to rely on the purchase agreement between herself and the seller of the dog to prove the she had sole ownership. The dog breeder, however, stated that as far as she was concerned, the dog was going into the household consisting of both the parties and not to any particular individual. The Sheriff did not consider that there was a 'contract' of any sort between the parties in the purchase of Martha. The appeal court remitted the case back to the sheriff for a fuller report.
Should You Consider a Pet-Nup?
The case highlights the importance of what happens to a pet when couples break up. Section 25 of the Family Law (Scotland) Act 1985 deals with the presumption of equal shares in household goods, stating that if any question arises (whether during or after a marriage or civil partnership) as to the respective rights of ownership of the parties to a marriage (or civil partnership) in any household goods obtained in prospect of or during the marriage (or civil partnership) other than by gift or succession from a third party, it shall be presumed, unless the contrary is proved, that each has a right to an equal share in the goods in question. In terms of the Act, domestic animals are excluded from the definition of household goods and there is NO presumption of an equal share.
Recent data suggests that there has been an increase in requests to draw up Pre-nuptial Agreements, which focus on arrangements for the care of a pet in the event of separation; commonly known as a 'Pet-nup'. These agreements are effective at setting out clearly who should retain a pet in the event of separation and divorce. Alternatively, for couples who are co-habiting and not (yet!) married, a Minute of Agreement can be drawn up in the same way to secure the pet's future.
Contact our Family Lawyers
Given how important pets are within a family, it should not be surprising that so many people fight for residence of their furry friends. Divorce and separation are stressful times for everyone involved. There are however steps you can take now to avoid disputes at a later stage, or if you are already in the process of separation or divorce, please contact us and we will guide you through the process.