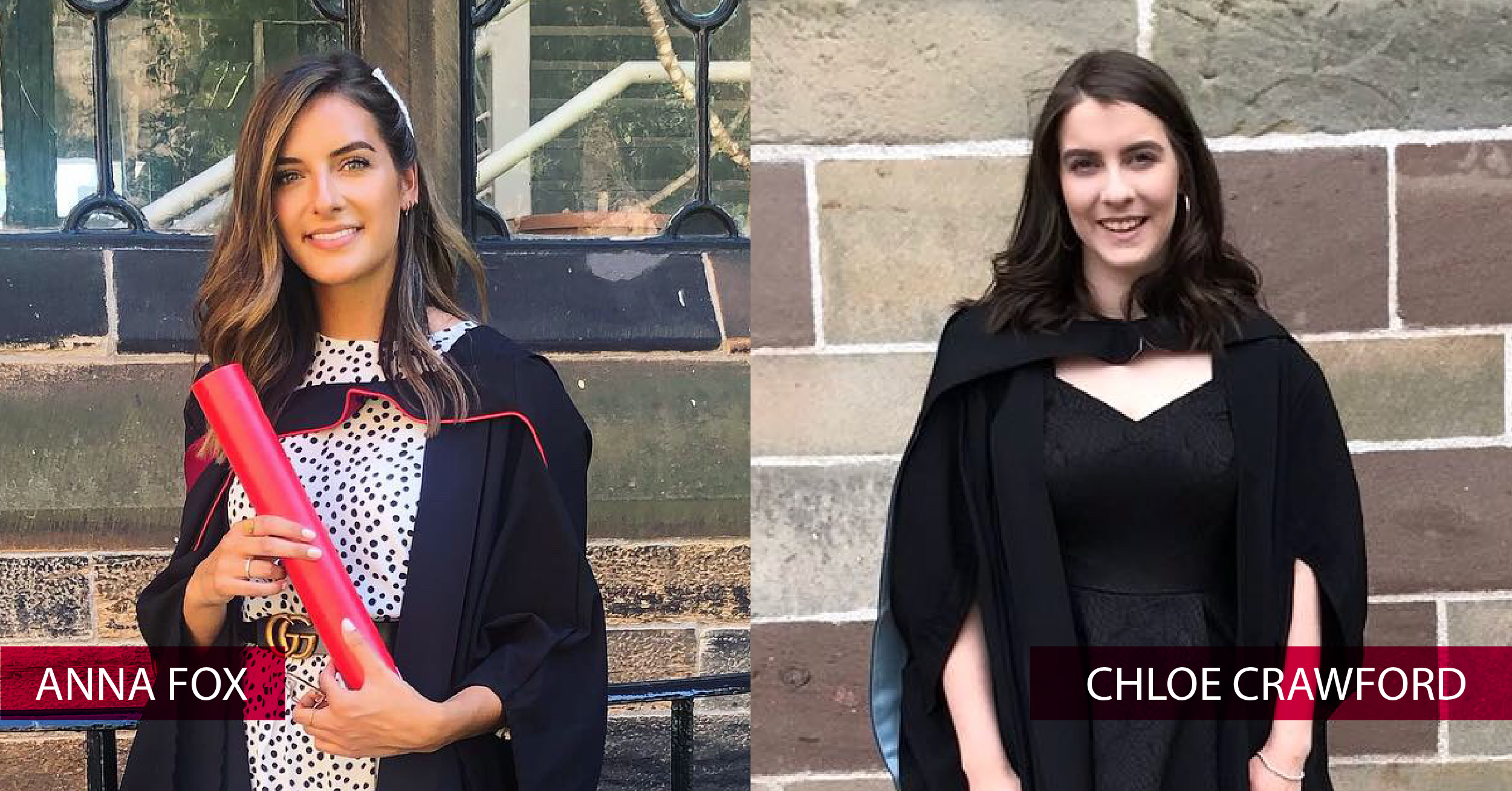 In January we were pleased to welcome Chloe Crawford and Anna Fox to the firm, they will work across a number of departments in the firm as part of their two year traineeship.
Chloe:
Chloe studied for her undergraduate degree, LLB Law with English Law, at the University of Aberdeen and graduated in 2018. She then had a year out working and volunteering with Citizens Advice Bureau, before completing her Diploma in Professional Legal Practice at the University of Strathclyde in 2020. In between finishing Diploma and starting her traineeship Chloe continued to volunteer with Citizens Advice Bureau, and did a lot of long distance running.
Chloe is currently working in the Residential Property Department, having started her traineeship from home given the current lockdown. When we asked Chloe how she found the first month of her traineeship, she said: "I have found starting my traineeship from home quite an unconventional way of beginning my legal career, but the team have been so welcoming and supportive that it has put me at ease starting a new job from home. I am really enjoying working in the Residential Property Department. The Partner I am working for has really taken the time to mentor me. I am really interested in the work I am doing and I am currently gaining experience with many different types of conveyancing cases. I have been able to speak with other trainees in the firm and get to know my colleagues"
Anna:
Having graduated from the University of Edinburgh with an undergraduate degree in Politics & Sociology, Anna completed the accelerated LLB in 2017, and the Diploma in Professional Legal Practice in 2020, both at the University of Glasgow. Before commencing her traineeship, Anna worked as Business Development Manager for St Mocha Coffee Shop, where she aided in the opening of multiple sites across Loch Lomond and the Trossachs, most recently the development of the old Carbeth Inn, now St Mocha's first drive thru coffee shop.
Anna's first seat is in the firm's Licensing department, we asked Anna how she has found her first few weeks working from home. "Initially the prospect of commencing my legal career remotely was daunting, I thought that coming in to an organisation without 'meeting' any of my colleagues would be difficult, but because everyone is in the same boat, I don't feel isolated. The chats that would usually happen over lunch are emulated in daily zoom calls and weekly team catch ups. Working on my own has also allowed me to thoroughly focus and because the Licensing Team have an 'open door' policy I've never felt uncomfortable with picking up the phone and asking for help when I need it. The Firm also emphasises the importance of stepping away from your desk during lunch or before work and getting some fresh air or going for a walk, this has really allowed me to separate 'work' from 'home' (whilst nonetheless, WFH)."