MSHB Pot Luck Lunch - Charity Fundraiser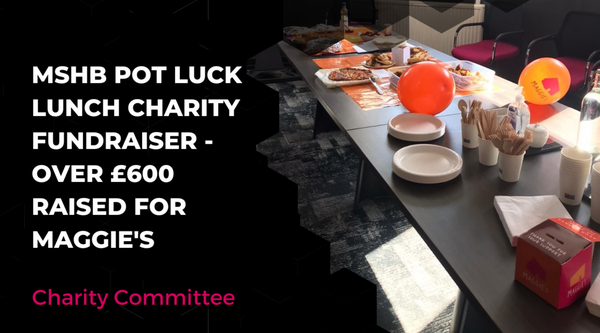 The firm's Charity Committee recently invited staff to a 'pot luck lunch', our latest fundraising event in aid of Maggie's, our charity partner for 2022.
Twelve colleagues volunteered to cook a dish for the event with lots more staff members attending to enjoy their efforts. An extended lunch break and lots of delicious food was on offer in exchange for a small donation! This proved very attractive and the team raised just over £600. The Charity Committee are very grateful to everyone who got involved in the event, especially our skilled chefs!
Maggie's offers free practical and emotional support to anyone affected by cancer. Set alongside NHS hospitals, the cancer care-centres bring people together in a calm, friendly, uplifting space. Qualified professionals help people take back control when cancer turns life upside down for anything from treatment side effects to money worries. You can read more about Maggie's on their website.