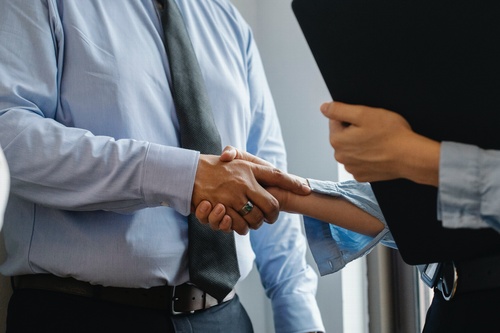 This week the judgement has been published in the case of Taylor v Jaguar Land Rover Limited in a significant decision on discrimination on grounds of gender reassignment.
It should be noted that this is a first instance tribunal decision so is not binding on future tribunals, but the reasoning may well be used in future cases. The case is significant because it is the first reported case to consider whether individuals who identify as non-binary or gender fluid are protected by the Equality Act 2010 under the protected characteristic of gender reassignment.
The Equality Act states (s.7) "a person has the protected characteristic of gender reassignment if the person is proposing to undergo, is undergoing or has undergone a process (or part of a process) for the purpose of reassigning the person's sex by changing physiological or other attributes of sex."
Previously, it was suggested that this meant that a person had to actively be undergoing a surgical or medical transition process in order to change their sex from male to female or vice versa in order to be protected under the characteristic of gender reassignment. In 2016, the Women and Equality Select Committee published their report 'Transgender Equality', which noted that the Equality Act was somewhat outdated in its definition of gender reassignment and in references to 'transsexual' persons, and recommended that the characteristic be updated to 'gender identity', in order that it would be more inclusive and cover a greater spectrum of people within the transgender community. This recommendation was not implemented by the government on the basis that existing protection was sufficient.
In the tribunal case, Jaguar sought to use this to argue that this meant non binary gender identities are not covered currently by the Equality Act. However, the tribunal disagreed.
Ms Taylor was assigned male at birth, and had been living as a male during her employment with Jaguar Land Rover. In 2017, she advised her managers that she was transgender, and considered her gender to be part of a spectrum, transitioning from male towards female. She described her gender identity as being gender fluid and noted she had no plans to undergo surgical transition. She sought to begin presenting at work in keeping with her gender identity and sought support with this transition, including discussion over which bathrooms she should use, and to ascertain a fixed point at which she would start to attend work in female clothing.
The tribunal considered that the protected characteristic under the Equality Act 2010 refers to changing physiological 'or other attributes of sex' and concluded this does not require the process being undergone to reassign sex to be a medical or surgical process. They considered that any process whereby a person sought to transition away from their identified birth sex could be covered by the Act. In this case, Ms Taylor had indicated she was in a process of transitioning her identity away from that of male, being her assigned sex at birth and was covered by the Equality Act 2010.
This is significant as it has been questioned whether gender identities which are not strictly male or female would fall within the characteristic of gender reassignment under the Equality Act. This decision is the first indication of a tribunal that they can, which may pave the way for future cases of this type. As noted, the decision is not binding on other tribunals so a different tribunal could decide differently, but the decision may still prove persuasive in circumstances which are factually similar.
A more broad point to take away from the case for employers is that the tribunal were extremely critical of the fact that Jaguar Land Rover, particularly given its size, had very little in place within the company in terms of equality and diversity. The claim was brought because Ms Taylor suffered harassment and discrimination as a result of her gender identity, including being referred to as 'it' by colleagues and subject to comments about her dress and appearance. Jaguar sought to use the statutory defence to such acts, being that it took all reasonable steps to prevent such harassment. The tribunal concluded that it had entirely failed to do so. It was made clear that employers who pay lip service to equality by having an equal opportunities or similar policy but no more, are not doing enough. In order to avoid claims of this type, as well as supporting employees generally, employers are expected to have sought to facilitate a culture whereby employees are supported and treated with respect, including for all protected characteristics.
In the case of gender identity, supporting employees may include having outline procedures for how to support those who come out as transgender or are seeking to transition, which many employers may not have considered. ACAS have produced a guide on supporting trans employees in the workplace. Points for consideration include toilet facilities and uniforms, who is told about the employee's gender identity, data protection and updating of records, any temporary changes or absence for medical treatment the employee may require and any support programmes which the employer has available. However, individual circumstances should be discussed as every person will be different.
For assistance with this or any other employment-related issues, contact our team at MSHB today.