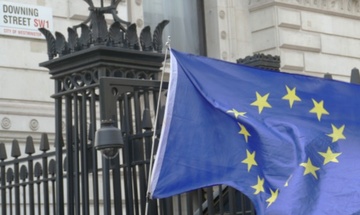 The UK's membership of the EU and the rules on freedom of movement mean that people from the EU, EEA and Switzerland have had the right to work in the UK with minimal checks required. UK employers only need to check for valid identification proving the worker is a citizen of the UK or an EU/EEA country, meaning they have the right to work in the UK.
Now that the UK has left the EU, this will all be up in the air once the current transition period ends. The government has indicated it intends to implement a new points based immigration system which will apply from 1st January 2021, meaning EU citizens may be subject to greater requirements to work in the UK. Given the duties upon employers to ensure their employees and workers are legally permitted to work in the UK – it being an offence to employ someone who is not – it will be important to ensure that any new requirements are being complied with. However, there are many obvious questions which arise in the meantime. What happens to EU citizens who already work in the UK? Are there any steps which need to be taken now?
The current guidance (at time of writing) indicates that the transition period lasting until 31 December 2020. The government has indicated that employers should carry on with the same right to work checks as are carried out now until the end of the transition period, with new arrangements coming in from 1 January 2021. Importantly, the government has said once the new arrangements come in, retrospective checks will not need to be carried out on existing employees who are from the EU, EEA or Switzerland.
However, EU citizens who want to continue living in the UK must apply under the government's Settlement Scheme unless they have British or Irish citizenship or indefinite leave to remain. This has been the subject of some controversy, with the government being reprimanded for adverts indicating only identification is required, when the process has been more complicated for some. The application must be made by 30th June 2021. Given the government's stated intention to introduce a new immigration system from 1st January 2021, it is not clear what happens between then and June 2021, although it appears the new system will apply to those newly moving to the UK, and EU citizens already living here will be able to remain and apply to the Settlement Scheme.
Those who apply must be living in the UK before it leaves the EU. There are two types of status which can be granted:
Pre-settled status: this will apply to those with less than 5 years continuous residence in the UK and permits residing in the UK for a further 5 years, during which time an application can be made for settled status once 5 years continuous residence is reached. Pre-settled status grants the same rights as at the moment, such as the right to work in the UK, use NHS services, enrol in education, access benefits and travel in and out of the UK.
Settled status: this will generally apply to those with 5 years or more continuous residence in the UK, and grants the right to stay in the UK indefinitely (together with the other rights currently enjoyed such as the right to work).
The need to apply to the Settlement Scheme does not apply to 'frontier workers' – those EU, EEA or Swiss citizens who regularly commute to work in the UK (either in employment or self-employment) but do not live here. Such workers are able to continue working in the UK with the same rights as now until 31st December 2020. From 1st January 2021, they will need to apply for a 'frontier worker permit' to prove their right to enter the UK for work (with the exception of Irish citizens who have rights under a separate agreement with the UK). At time of writing, there is no further information about what this will involve. Current government guidance can be found here.
The Independent recently reported on research carried out by campaign group the3million, which carried out a survey of 3,171 EU nationals and their family members. The findings suggested more than 1 in 10 EU citizens and their relatives have wrongly been required to provide proof of settled status. They reported having been asked for proof of immigration status from numerous services, including recruiters, landlords, banks, GPs, hospitals, local councils and schools. This suggests that thousands of EU nationals are already facing difficulty or being denied employment, housing and other rights if they cannot prove settled status, despite this not actually being a requirement at the moment. Refusing EU nationals employment or access to other services without settled status is not currently lawful (as is indicated in the government guidance), therefore it is possible that such treatment may amount to discrimination under the Equality Act 2010 on grounds of race, ethnic origin or nationality.
This research also indicates that the position in relation to employment of EU citizens after Brexit is not widely understood. It is therefore advisable for employers to ensure they keep up to date with all guidance and changes during the transition period and what is to happen from January 2021. EU nationals should ensure they have applied to the Settlement Scheme, if applicable, if they wish to remain living in the UK, and those who fall within the definition of frontier worker should ensure they keep up to date with new information on permit or status requirements.
CONTACT OUR EMPLOYMENT SOLICITORS
MSHB can assist with advice on employment issues. For help with this or any other issues, contact our Employment Team today.