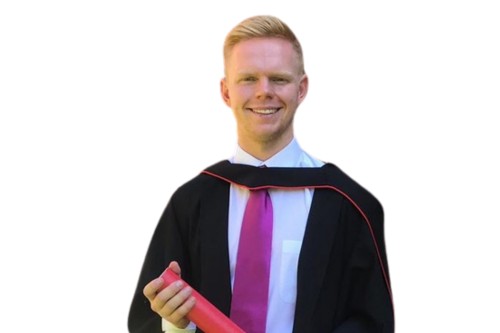 Dru obtained his LLB from the University of Glasgow in 2019 which included a year abroad at the University of Queensland, Australia. He then took a year out to travel which started well before the pandemic hit and then returned to the University of Glasgow, albeit virtually, to complete the Diploma in Professional Legal Practice.
I am currently approaching the end of my first eight-month seat of the MSHB Traineeship with the Commercial Property department and have thoroughly enjoyed it so far. I've had the opportunity to work closely with experienced practitioners on a wide variety of transactions and interact with clients right from the word go. The support I have received has been second to none and everyone's door is always open if you have any questions, which you inevitably do as a Trainee!
My initial awareness of MSHB came through people I know having used the firm and spoken so highly of it, which is always a good sign. The firm's size, approachable personnel and collaborative culture provide an excellent learning environment that marries traditional and modern law firm values.
As a Trainee at MSHB, I'd expect to be busy, of course, but not making tea. You will be exposed to challenging and meaningful tasks and become a valued member of the department you are working within.
I can't recommend undertaking a Traineeship at MSHB enough.