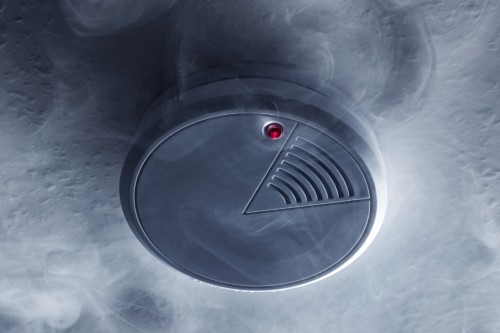 Some homeowners (landlords and owner occupiers) may be surprised to learn that from 1 February 2022 the requirements relating to smoke alarms within the home are changing. Following the 2017 Grenfell disaster, the Scottish Government have amended the Housing (Scotland) Act 1987 by way of The Housing (Scotland) Act 1987 (Tolerable Standard) (Extension of Criteria) Order 2019. The effect of this is to change what constitutes the 'tolerable standard' by requiring higher specification smoke and carbon monoxide alarms and heat detectors.
The Scottish Government has published quite detailed guidance (available here) which explains what the tolerable standard now is. In short, smoke alarms must be 'interlinked', which essentially means that if one fire alarm goes off then each fire alarm within the home will also sound. There is also a requirement for the kitchen to have a heat detector and each room which has a fixed appliance supplied by a carbon-based fuel must have a carbon monoxide alarm.
This change in the law has potentially wide ramifications for homeowners in terms of cost and – crucially – cover from home insurance policies. Landlords must install the new equipment for their tenants and owner occupiers must also install the equipment at their own cost (unless they qualify for support available to some older and disabled homeowners). The Scottish Government estimates the cost of installation for an 'average' (3 bedroom) house will be in the region of £220.
The question many homeowners will be asking – simply put – is: 'if my house burns down and I did not have new alarms installed, will my home insurers be able to avoid paying out?' The answer is, for now at least, quite unclear as each insurer and policy will have different terms and conditions. The Association of British insurers have stated that not having the alarms could potentially invalidate policies so homeowners should contact their insurers direct to clarify the effect the changes will have.
These changes were initially meant to come into effect a year ago but the Scottish Government delayed implementation due to the pandemic. So, short of another delay, homeowners should ensure that by 1 February 2022 they have the correct specification of alarms installed or have express clarification from their insurers as to the effect not having the alarms installed will have on their policies.