The four day working week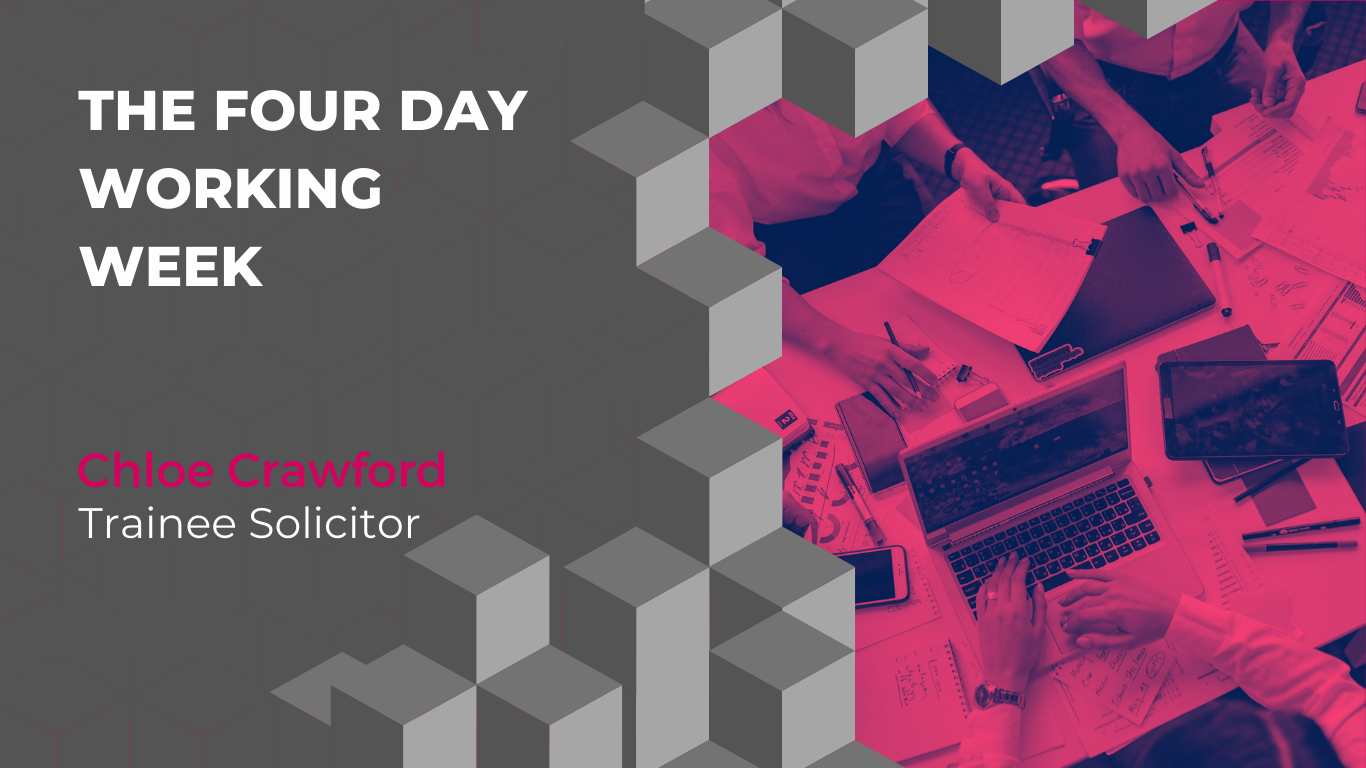 From June 2022, for a trial period of six months, 60 companies across the UK are set to trial the four day working week. With more than 3000 workers taking part, covering a diverse workforce, this pilot scheme is believed to be the largest in the world. This pilot scheme is aimed at improving working conditions through studying the employment patterns across the workforce, whilst maintaining no reduction in pay. Academics at Oxford and Cambridge University, 4 Day Week Global and Think-Tank Autonomy will be running this pilot programme.
There are a number of benefits and drawbacks employers should reflect on when considering adopting the four day working week:
Potential benefits for your business:
Increased productivity has been evidenced in two comparable pilot schemes. The pilot scheme in Iceland between 2015 – 2019 reported that productivity was the same or increased. Similarly, in Japan in 2019, Microsoft gave employees five consecutive Fridays off and productivity increased by 40%.
There could also be a decrease in office costs. For example, electricity and gas use could reduce if a four day week was implemented. In the current climate, where gas and electric prices are on the rise, employers could see a noticeable difference.
Wider talent could be recruited. The best candidates for positions may have disabilities, or child care considerations and a reduction in working hours could mean that they are able to apply for the role.
Potential drawbacks for your business:
While in theory, a four day working week could offer many benefits, a drawback for certain businesses may be that, it is not practicable. Therefore, it may be more difficult to attract and retain a workforce if your business cannot offer this should the four day week become prevalent.
Given the nature of certain businesses, employees may not be able to fit five days' work into four days. Employees may need to work longer hours to compensate for the four day week: essentially working five days in compressed hours.
Changes to contracts of employment and legal advice in connection with the four day week could have other implications for your business:

Once an employment contract is signed, the employer cannot make changes without the agreement of the employee. Since a four day week would result in a change to working days and hours, the contract would need to be revised to reflect this. Alternatively, a trial could be offered such that, for the period of the pilot scheme for example, and until a decision is made on whether or not to adopt, it is not a contractual change.
While the UK pilot scheme may allow holidays to stay the same, going forward, consideration would need to be given to how holidays would be calculated on a four day week, i.e. would they be decreased in line with the reduction in working hours or would they remain the same.
Another consideration with regard to contracts of employment would be for those who work part time and are paid to reflect the hours they currently work. Would those who, for example, work a four day week, be effectively awarded a pay increase when compared with existing part time staff?
Contact our Employment Lawyers
To speak to our Employment Lawyers for further advice, please complete our online contact form.