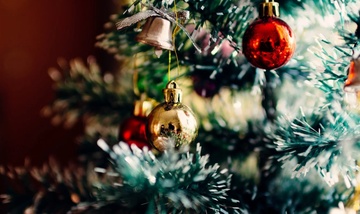 On Christmas morning, children all over the world rush downstairs to see if the man in the red suit has paid them a visit. Parents are filled with joy at the look on their children's' faces, while they open the gifts they've sought after all year.
However, there is of course one question on the mind of every child during this festive period: is Santa, as an employer of thousands of elves, truly complying with working time rules?
The EU Working Time Directive, from which the UK Working Time Regulations derive, applies to workers in the EU, which would include Lapland and therefore Santa's workshop. The Working Time Directive puts a limit on the number of hours that workers, like Santa's elves, can work each week. The regulations apply to all full-time and part-time elves, as well as most agency and freelance elves. They also apply to all non-magical UK workers too! These regulations state that:
The elves are required to work an average of no more than 48 hours per week, unless they specifically opt-out. This is calculated over a 17-week period. While we know that making toys sounds fun, we wouldn't want the elves to be burnt out by the time Christmas Eve rolls around.
The elves must get at least one day off per week, and are meant to have 11 hours of rest between working days.
They are entitled to a minimum of 4 weeks' paid time off per year.
They are allowed 11 consecutive hours of rest per 24-hour period. A tired elf isn't a happy elf, and this even applies on Christmas Eve when everyone will be working themselves to the bone.
They are entitled to a 20-minute rest break for working days longer than six hours. This is mainly so the elves can refill on magical elf juice and gingerbread during a long shift.
They are not allowed to work more than eight hours for night shifts in any 24 hour period.
Operations in Santa's workshop are shrouded in secrecy, so it cannot be known if working practices are compliant with these rules. The elves have been known to unionise, and could bring claims in the employment tribunal if they thought their rights were being infringed, so hopefully the lack of such claims indicates Santa is indeed compliant!
Exceptions:
There are some sectors where the regulations do not apply. While elves are usually employed in the important toy-building and sleigh-maintenance sector, workers may have to work more than 48 hours per week on average if they work in certain environments. These include:
Emergency services and the armed forces;
Security and/or surveillance;
Seafaring;
Where time at work is not necessarily measured, and the individual is in control (such as Santa himself, for example).
What counts as work?
While we tend to think of elves spending their whole working day building model trains in the workshop, there are other tasks that count as work. These include:
Job-related training;
Time spent on call at the workplace;
Time spent travelling if travel is a normal part of the job – Santa must need some helpers to get around the entire world in one night;
Paid overtime, or unpaid overtime which they have been asked to do. At this time of year, it seems likely elves will be working overtime to ensure everything is ready for Santa's departure on Christmas Eve.
Holidays:
Holiday entitlements are an area which can cause confusion when it comes to calculating payments for part-time employees. There are various online calculators which Santa and other employers can use to work out how many holidays their employees are entitled to. As a minimum under EU law, the elves are entitled to four weeks' holiday and more if provided for by national law. Even the elves need a holiday from the very chilly North Pole sometimes! After Christmas, it is to be hoped they can take some well-earned rest.
As with all employers, we'd always advise Santa to give his elves regular reminders to take their holidays and to ensure they get the opportunity to take them.
If you need advice on working time issues, please contact the employment specialists at Miller Samuel Hill Brown on 0141 221 1919, or e-mail This email address is being protected from spambots. You need JavaScript enabled to view it.. On behalf of Miller Samuel Hill Brown, we wish all clients and readers an enjoyable festive period, and we hope to see you in the New Year.