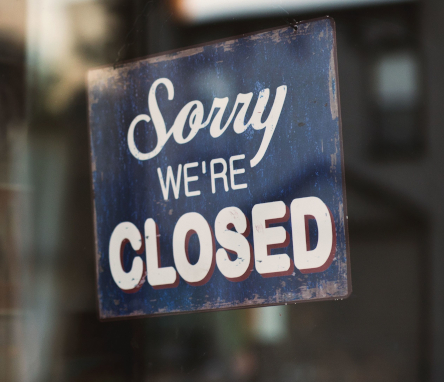 There are various reasons why a company might be struck off and subsequently dissolved. The company may have become dissolved by inaction, for example where the company is no longer needed or forgotten about and as a result the necessary document filing is neglected. Alternatively, the company may have been dissolved intentionally by way of a director requesting it. Once a company has been dissolved, any property and assets will automatically pass to the Crown - this is known as bona vacantia.
Whatever the reason, that is not necessarily the end of the story. There are two routes to restoration. If you are looking to restore a company the method by which you can do so will depend on how the company was dissolved.
Administrative Restoration
This is the method which can be utilised where the company has become dissolved through non-compliance, such as late filing or non-filing of requisite documents. This is the simpler of the two methods and involves making an application for restoration to Companies House. Companies House will require documents, such as accounts, confirmation statement, to be updated and any outstanding fees or penalties will need to be paid. If any property has been acquired by the Crown, consent from the Crown's representative will need to be obtained and any fees paid to the Crown for the management of that property during the company's period of dissolution.
However, administrative restoration is only available to directors (or LLP members for a LLP) and must be within 6 years of the dissolution date.
Court Order Restoration
This is the process which should be used where the company has been voluntarily dissolved. It is also available to a wider class of persons beyond former directors or members, such as a creditor, liquidator, contract counterparty or someone with a potential claim against the dissolved company; typically anyone who has an interest in recovering assets or pursuing a legal claim against the company.
Again, the timeframe is 6 years from the date of dissolution, however unlike administrative restoration, this type of restoration allows exception and the reasoning for doing so is logical. Such exception is where there is a potential claim for damages against a dissolved company in a personal injury action. The court has jurisdiction to restore the company outwith the normal 6 years' timeframe to enable damages to be sought. However, normal personal injury timescales will apply.
If the purpose of restoration is to recover assets or pursue a legal claim, it will not be necessary to file any late documents. Such documents would be required if the company was looking to recommence trading.
Applications for restoration will proceed either through a Sheriff Court or the Court of Session, depending on the value of the paid-up share capital of the company.
Outcome of Restoration
Once restored, the company will be deemed to have continually existed as if dissolution had never occurred.
Following restoration and if applicable a company can seek the return of any monies or assets held bona vacantia by the Crown.
For a claimant wishing to pursue a claim, it is useful to note that even if the company itself is insolvent, there may be an insurer who will pay out on behalf of the restored company.
CONTACT OUR COMPANY RESTORATION SOLICITORS GLASGOW, SCOTLAND
Should you require advice on restoring a company or bringing a claim against a dissolved company, please contact us for tailored advice to suit your needs.
This article is for general information only. Nothing in this article should be taken as legal advice. If you have any queries on the content of this article please contact us on 0141 221 1919 or fill in our online contact form and we will get back to you shortly.