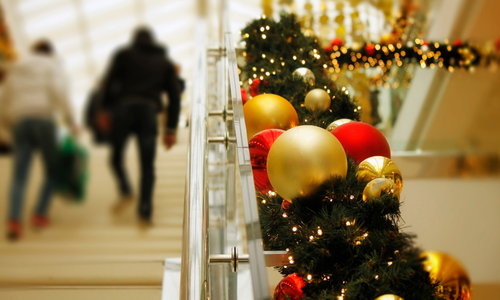 For many businesses, Christmas is the busiest time of year and many employers will require a short term increased workforce over the festive period. Seasonal or fixed term employees obtain the same rights in law as those who are permanent and working in a similar role. It is important for employers not to slip up and be aware of their legal responsibilities when it comes to temporary Christmas employees. In this blog we have highlighted some of the common employment law mistakes made by employers when hiring these types of staff.
Contract of employment
You must provide all employees with a contract of employment on their first day. Even if you are only hiring employees over the festive period it is a legal requirement for them to be given a contract of employment. The contract must detail the employee's or worker's name, job title or a description of work and start date, how much and how often an employee or worker will get paid as well as the hours and days of work and if and how they may vary.
Notice
If engaging employees on a fixed term contract and you wish to terminate their employment early you must provide them with notice (and pay), the statutory minimum notice period is one week where an employee has been working continuously for at least a month, however, if the contract states more than this the higher will prevail. This may be particularly important in the current climate given impending restrictions on sectors such as hospitality, who often use Christmas Temps. To avoid any issues later, be sure to provide adequate notice to your employees and be aware of what notice they are entitled to.
Holidays
Christmas temps will be entitled to holidays. Employees accrue holiday days pro-rata, meaning that the number of days they are entitled to will depend on how long they have worked for you. Full time, permanent employees are entitled to a minimum of 28 days per year (5.6 weeks). You must calculate all employees' holiday entitlement, no matter how long they have worked for you and they must be given the opportunity to take these holidays.
Bank Holidays
Over Christmas there are a number of Bank Holidays, you can choose to include these as part of your employees' statutory holiday entitlement, but they do not necessarily have to be given as paid leave, nor are you required to pay any extra (such as double time) to employees working on these days unless it says so in their contract. It is up to the employer to decide how to approach Bank Holidays over Christmas.
Some other obligations employers should be aware of:
You must pay Christmas temps at least the national minimum wage, as of December 2021 this is £6.56 (18-20yo), £8.36 (21-22yo) and £8.91 (23 and over).
You must provide all employees with a wage slip and ensure they are paying tax and National Insurance contributions on wages.
Employees must consent to working more than 48 hours per week (on average) by signing an 'opt out' which should be separate to their contract of employment.
You must ensure all employees are provided with adequate rest breaks. For anyone over 18 this means at least a 20-minute break when they work for more than six hours.
Christmas Temps, as fixed-term workers, are protected against less favourable treatment, this means that you must treat them the same as permanent employees in terms of pay, conditions and benefits (unless any differences can be objectively justified) and you must be informed about any permanent vacancies that become available.
Contact our Employment Lawyers
If you are looking to hire temporary fixed term workers or seeking advice on your obligations as an employer, please get in touch with a member of our team.