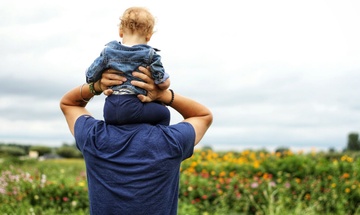 The Court of Appeal has given its judgement in the combined cases of Hextall v Leicestershire Police and Capita v Ali and another. Both cases concerned whether it was unlawful sex discrimination, prohibited by the Equality Act 2010, for men on shared parental leave (SPL) to be paid less than women are paid while on maternity leave.
Ali v Capita
At Capita, women were entitled to maternity pay of up to 39 weeks, with the first 14 weeks paid at full salary followed by 25 weeks of lower rate statutory maternity pay.
Parents taking shared parental leave received statutory shared parental pay only for the duration of SPL.
Mr Ali argued that only the mandatory first two weeks of compulsory maternity leave are necessary to protect a mother following childbirth and that remaining on maternity leave after that, rather than switching to SPL, is a "choice" about providing childcare.
He argued there shouldn't be a financial incentive for the birth mother to stay at home; both parents should have the same benefits when taking leave to care for the child; and he was therefore directly discriminated against in not being entitled to the higher pay rate which the employer paid to female employees taking maternity leave.
Hextall v Leicestershire Police
At the Employment Appeal Tribunal, Hextall's claim had been one of indirect discrimination. However, before the Court of Appeal, it was agreed that as the claim was about discriminatory rates of pay, the claim should be characterised as an equal pay claim.
The Equality Act incorporates a sex equality clause in all contracts of employment where an individual does work that is equal to the work done by a comparator of the opposite sex. Hextall argued that the sex equality clause should modify his terms of work by including a corresponding term giving him leave and pay at the same rates as a female police officer taking maternity leave.
Decision
The Court held that Mr Ali's claim failed because his circumstances were materially different from the circumstances of mothers on maternity leave. Maternity leave and pay are afforded to new mothers to assist them with recovering from the physical and psychological effects of pregnancy and childbirth. Mr Ali was incorrect to claim that the only purpose of maternity leave after the compulsory two week period is to facilitate childcare.
The Court held "the entire period of maternity leave following childbirth, and not just the first two weeks of compulsory maternity leave, is for more than just facilitating childcare"
The Court then considered the Hextall case. The Court agreed that Mr Hextall's issue was about inequality of terms rather than one of indirect discrimination which had been the claim at the EAT. The Court found that Mr Hextall could not have been successful with an indirect discrimination claim in any case as the law allows employers to make exceptions for women who are pregnant, have recently given birth or who are breastfeeding.
The Court of Appeal found that Mr Hextall's argument that his terms of work ought to be modified failed because the Equality Act provides that the sex equality clause does not apply in relation to terms of work affording special treatment to women in connection with pregnancy or childbirth.
Discussion
The Court has made clear that there is no room for a direct, indirect or equal pay claim arising from paying women on maternity leave more than parents on SPL. The Court reiterated that Parliament has made an exception for provisions giving special treatment to a woman in connection with pregnancy or childbirth. That special treatment is by definition not available to anyone other than a birth mother and, accordingly, the partners of birth mothers are not eligible for such special treatment, including enhanced pay during periods of SPL.
An increasing number of employers are equalising the parental pay their staff receive, with some larger employers using it as a tool to attract a talented workforce. The reality is however that had the decision gone the other way, rather than enhancing shared parental pay arrangements, companies may have been more likely to reduce enhanced maternity pay to put it in line with statutory shared parental pay.
The Court's judgement is clear, although both Ali and Hextall are seeking permission to appeal so the Supreme Court may have the opportunity to provide a final resolution to this issue in due course.