We are pleased to announce the appointment of Senior Solicitior, Zibya Bashir, to join our Dispute Resolution and Litigation Department , effective 1st June 2021.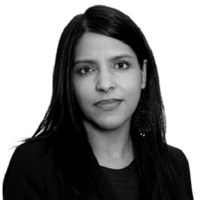 Zibya has expertise in financial services litigation and complex contractual, commercial and property-related disputes. Accredited by the Law Society of Scotland as a Specialist in Debt and Asset Recovery Law, Zibya is dual-qualified in both Scottish Law and English Law.
As well as having Masters in Employment Law, Zibya is a Notary Public and currently sits on the advisory panel for the Scottish Law Commission on the Heritable Securities Project. She is also a Civil Litigation tutor on the Post Graduate Diploma in Legal Practice at the University of Glasgow.
Diane Cairney, Head of Litigation: "I'm absolutely delighted Zibya has joined our team. With her extensive experience as the first female solicitor in Scotland to be accredited by the Law Society of Scotland as a specialist in Debt and Asset Recovery Law, Zibya will be a huge asset to the firm and to our clients. The Team very much look forward to working with her."