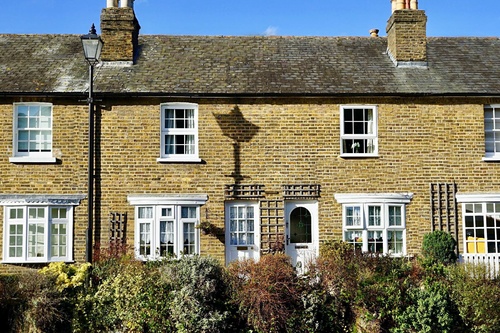 Last Friday the Scottish Government introduced new restrictions designed to combat a recent rise in COVID-19 cases - with various 'protection levels' being introduced in different areas across the country.
It comes as no surprise to us that clients are eager to know what this means for their move and to what extent the housing market can continue operating as normal.
Below, we take a look at some of the main queries our clients have raised in recent weeks.
What measures are you taking as a business to protect your staff and clients?
We are working hard to deliver as comprehensive a service as possible in these difficult circumstances, whilst prioritising the safety of staff and clients. We recognise our responsibilities to our staff, clients and to the wider community and the role we can play in helping to combat the virus.
The majority of our staff are working remotely and we have strict measures in place for staff who require to be office-based. Social distancing measures are in place, PPE must be worn where necessary and there are strict sanitising procedures in place throughout the office.
Whilst our office is open we are not currently permitting clients to enter the premises. We encourage all clients to contact us by phone or email instead. We are adapting to provide the same level of service, albeit in a different and unusual manner. Your enquiry will be dealt with, whether by office-based staff or those who are working remotely.
I live in Glasgow, can I sell my home at the moment?
Broadly, yes. Our residential property team are busier than ever assisting clients with purchases, sales, transfers and various other matters. Several estate agents are now offering remote viewings and/or regular viewings with appropriate social distancing restrictions in place. The industry is adapting in as many ways as it can to ensure they continue to meet client demands, in a safe environment.
Do varying travel restrictions prevent me from buying a home in a different area?
Taken literally, the current travel restrictions would seem to forbid this. However, a statement on the Scottish Government's website states "People can move home in all protection levels, and to and from areas with different levels, but may wish to consider if they can postpone a move and related activities in areas subject to level 4 protections."
We are constantly monitoring the situation and will continue to modify our practices in line with current guidance. If you'd like to know more about how the new restrictions affect your move, get in touch with our specialist Residential Property Team.