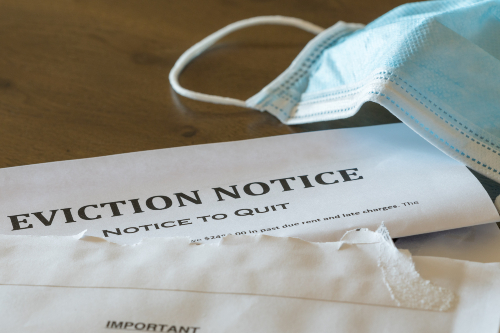 The Coronavirus pandemic has had a wide ranging impact in ways that could not have been predicted when the first cases of the virus emerged at the end of 2019. One such change has been the law in relation to commercial evictions for non-payment of rent.
Prior to the pandemic, if a commercial landlord wished to evict a tenant due to a monetary breach, a pre-irritancy notice had to be served which started a 14-day period in which the tenant had two weeks to remedy the breach (i.e. pay the arrears) or face eviction proceedings. As part of the Scottish Government's initial statutory response to the then developing crisis, The Coronavirus (Scotland) Act 2020 (Schedule 7), amended this timescale and increased it to a period of 14-weeks' notice.
At the time of the Act coming into force, the measures were originally expected to expire in September of 2020. However, as the pandemic has lingered on, the Scottish Government have subsequently extended this measure a number of times. In their 'Coronavirus (Scotland) Act 2020 and the Coronavirus (Scotland) (No.2) Act 2020 - proposed extension: statement of reasons', published in February 2021, the Government explains that the rationale behind the measure is to "assist in keeping businesses afloat and retaining jobs to allow the economy to recover."
With the pandemic now clearly subsiding, it appears the Government now recognises that this measure has now served its purpose. At the time of writing, the 14-week period is expected to revert to 14 days from 1 April 2022.
If you would like to discuss evicting a commercial tenant, or any other commercial leasing related matter please get in touch with a member of our team.