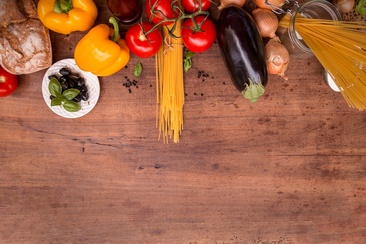 Last month, an Employment Tribunal ruled that vegetarianism was not a 'belief' that could be protected under the Equality Act 2010. It was therefore held that an employee being dismissed as a result of their vegetarian outlook did not amount to discrimination. This is another case in a recent line looking at what amounts to a philosophical belief for the purposes of the Equality Act.
What is a philosophical belief?
Previous cases have set out various tests which have to be met in order for an employee to prove that they have a genuine philosophical belief that can be protected under the Equality Act 2010. These are:
The belief must be genuine
It must be a belief, rather than just an opinion or view. For example, supporting a political party does not of itself amount to a philosophical belief but a significant genuine belief in a political philosophy might be able to qualify.
The belief must relate to a weighty and substantial aspect of human life and behaviour.
The belief must have a level of importance, seriousness and cogency.
It must be worthy of respect in a democratic society, not be incompatible with human dignity, and not conflict with the fundamental rights of others.
It must be similar in the status and cogency of a religious belief.
A philosophical belief does not have to be shared by others and may be based on science rather than faith.
The case
In the case of Conisbee v Crossley Farms Ltd & Others , Mr Conisbee was employed for five months before his resignation. He claimed that he had been discriminated against based on his vegetarian beliefs (and claimed that this was a 'religion or belief' for the purposes of the Equality Act 2010). The Employment Tribunal decided that his vegetarianism was a genuinely held belief and was worthy of respect in a democratic society. However, it did not meet the other necessary legal hurdles for protection:
It did not concern a weighty and substantial aspect of human life and behaviour, and was instead deemed to be a lifestyle choice.
It did not have a certain level of "cogency, seriousness, coherency and importance", as vegetarians adopt their lifestyle for a number of different reasons.
It did not have a similar cogency or status to religious beliefs.
While the outcome of each discrimination case is dependent on its own facts, this judgement provides an example of how the tribunal may approach claims of discrimination based on belief.
It is possible that this decision could be different on appeal, however. These types of case create a tension between what is a philosophical belief and what is simply an opinion or lifestyle choice. Although vegetarians may have a number of reasons for adopting a vegetarian diet, if the Claimant can show a strong ethical belief as being behind their vegetarianism, arguably this could bring it within the definition of philosophical belief depending on the circumstances.
This is likely to be tested further in the case of Casamitjana v League Against Cruel Sports which is due to be heard this week. In that case, the Claimant is arguing that his ethical veganism amounts to a philosophical belief. Indeed, in the Conisbee case, the tribunal gave the opinion that veganism was different to vegetarianism as there was a clear 'cohesion and cogency' in vegan beliefs, on the basis that the underlying motivation for veganism was fundamentally the same for each person.
Although both cases are first instance decisions – and therefore not binding on other future tribunals – the implications of veganism being protected as a philosophical belief could be significant. Recent research found that around one third of vegans have felt unfairly treated at work because of their veganism, such as by there being a lack of vegan options in the staff cafeteria. The outcome of these cases does not change the law on what amounts to a philosophical belief and the tests to be applied, but does give an indication of how similar cases might be considered in the future.