Separation & Divorce Legal Advice Scotland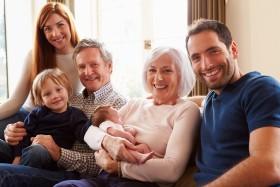 It is a feature of society today that a large number of personal relationships, marriages and civil partnerships break down. At such times, which often can be emotional and distressing for clients, our family lawyers at Miller Samuel Hill Brown are able to give clear and confidential advice.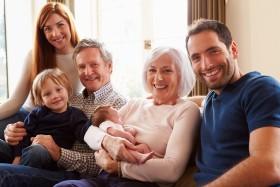 The law regarding divorce and separation in Scotland is becoming more and more complex and many issues need to be considered when a relationship breaks down such as:
Heritable property
Financial assets
Pensions
Family businesses
Taxation
Succession issues and of course any children of the relationship
At Miller Samuel Hill Brown we endeavour to resolve family disputes without resorting to litigation. Entering into negotiations with solicitors acting for the other party and reaching agreement on the terms of a Separation Agreement is often less stressful for the client and the family as a whole. The Separation Agreement can amongst other things cover all financial affairs together with residence/custody of and contact with children. A Separation Agreement can be considerably cheaper than running a contested divorce action in the courts.
Where the parties can reach agreement and enter into a joint Separation Agreement then a Decree of Divorce can be granted one year after the date of separation provided the parties consent. Exactly the same principles apply to the breakdown of a civil partnership.
At times it will, however, become necessary to resort to court action where a satisfactory agreement cannot be reached. This can either be raised in the Sheriff Court or when necessary in more complex cases in the Court of Session.
What Our Family Law Clients Say
"Thank you for everything you have done it has been good to know I was in safe hands, long bumpy road but we got there in the end." - Anonymous.
"I want to express my thanks to you for your support and guidance over the past year, I really do appreciate it. In particular your continued support over the difficult weekends to re-assure me, was invaluable to my sanity! "- Anonymous.
"Your assistance has given me peace of mind throughout. I appreciate your consideration during a difficult time for me. You have been very helpful." - Anonymous.
"Since our last conversation I've seen *A* on all arranged dates and been given extra time with her. Thanks for your help in getting me back in touch with my daughter and your professional service, I would certainly recommend Miller Samuel Hill Brown to anyone in my position." - Anonymous.
"Thank you so much for your support and hard work in finally drawing matters to a close. It has been a long and sometimes difficult journey and the end now has been worthwhile. I would not have been able to continue without your guidance and I shall forever remember you for that. I would have no hesitation in recommending you for the work you have done and shall indeed should the need arise come directly to you for that in future." - Anonymous.
"The Family Law Department handled my situation phenomenally. I had no doubt that I could count on them to do everything they could to ensure the best outcome for me. They were good listeners and very reliable. This was particularly impressive since they were supporting me internationally. I would highly recommend Miller Samuel Hill Brown in the future." - Anonymous.
"You made (the process) seem very straightforward and simple for me and that was excellent" - Anonymous.
Contact our Separation & Divorce Lawyers Glasgow, Scotland
At Miller Samuel Hill Brown we provide expert advice on all aspects of family law including the complex issues surrounding separation and divorce. Based in Glasgow City Centre, our family lawyers also help clients in Glasgow's West End, South Side, Paisley and across Renfrewshire, Lanarkshire and Central Scotland.
For further assistance please contact our team of specialists on 0141 221 1919 or fill in our online contact form