Redundancy Lawyers Glasgow, Scotland
Unfortunately, redundancy is all too common in the current financial climate. Redundancy can be a difficult time for both employees and employers.
Contact our award winning employment law solicitors for redundancy advice today on 0141 221 1919 or fill in our online contact form.
"Thank you very much for your excellent advice and support throughout the whole process, which I have valued greatly."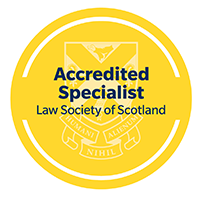 Redundancy Rights
A redundancy situation will arise where an employer has a reduced demand for employees to carry out work of a particular kind. Whilst more often than not redundancy will occur where there has been a downturn in business, it can cover other situations, for example where technological developments mean that fewer employees are required to perform a particular task. Redundancy situations usually fall into one of 3 categories:
Where a business is closing;
Where a business is closing a particular site; or
Where a business will continue to operate, but it requires fewer employees to carry out work.
In each of these situations, the procedure adopted by the employer will be key in establishing whether any employment law rights have been infringed. Where redundancies are contemplated, the employer must consult with those employees who are potentially affected by the reduced demand. On every occasion, this will involve individual consultation. However, where 20 or more employees are at risk of being made redundant, the employer will have certain collective consultation duties, requiring them to engage in meaningful discussion with any recognised trade union or elected staff representatives. In situations where an employer is not required to dismiss all employees who carry out work of a particular kind, they will need to ensure that they have a fair selection process in place to identify which employees are to be made redundant. This will involve:
Giving reasonable consideration to which employees should be included in the selection pool for redundancy;
Fixing objective selection criteria against which those employees are to be assessed; and
Ensuring that the scoring exercise itself is carried out objectively.
In going through a selection process, the employer also has to ensure that it does not place an emphasis on any criteria that are discriminatory. The most obvious example of this would be the traditional selection method of "last in, first out": this would now give rise to a potential complaint of age discrimination. In all cases of redundancy, the employer will also be under a duty to consider redeployment as an alternative to dismissing an employee, where there are alternative vacancies available.
Unfair dismissal
It is important to remember that termination of employment by reason of redundancy amounts to dismissal in law, so if and an unfair procedure is adopted, then an employee would have the right to bring an unfair dismissal claim before the employment tribunal.
Payments on redundancy
Where an employee is being made redundant they will be entitled to receive notice of termination, a payment in lieu of any accrued but untaken annual leave and, if they satisfy certain requirements, a statutory redundancy payment.
A statutory redundancy payment would be due where:
The person is an employee;
They have acquired at least 103 weeks of continuous employment; and
They have not refused an offer of suitable alternative employment as an alternative to being made redundant.
Redundancy can often be complex and ensuring a correct procedure has been followed will be essential. If you are an employer or an employee who is facing a potential redundancy situation, contact us today.
Contact our Redundancy & Unfair Dismissal Lawyers in Glasgow, Scotland
Contact our expert Employment Law solicitors in Glasgow today on 0141 221 1919 or fill in our online contact form.