Equity release is a method through which you can turn the equity in your home into a cash sum. It allows people to remain in their own home without downsizing and helps people who are sitting on a house with no mortgage to use the house as an asset to generate an income or receive a lump sum.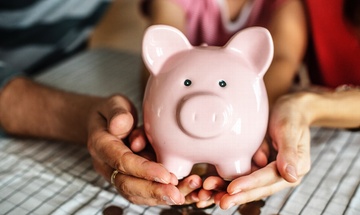 How does it all work?
There are various policies and programmes through UK-wide providers which will allow you to release the equity in your home, and get cash as a result.
You must fit age requirements (usually 55 or older) to gain access to these policies.
A popular policy is a type of mortgage that is only paid off on death. Obviously this would reduce your estate for distribution once you die but this method may be of interest to people who have no dependent relatives or whose children are already financially secure.
The main types of UK equity release are as follows:
Lifetime Mortgage – With this policy, you borrow a lump sum secured over part of your home's value. The interest increases as the amount you owe also increases. It is then repaid either when you die, or go into permanent care.
Home Reversion Policy –The equity release provider will pay you a cash sum for a percentage of your home. You in effect give the provider a share of the ownership of the house in exchange for the cash sum. You are allowed to live in the property until you die, without having to repay anything during your lifetime. This does however mean that when the house is sold the equity release provider will get a percentage of the proceeds.
Is Equity Release right for you?
Equity release certainly won't be for everyone, and is an action you should take time to consider. There are other alternatives available. Some building societies have now extended the upper age limit on mortgage applications so there are other options that you should consider before going down the route of Equity Release.
Equity Release has the benefit of releasing capital from your house and can provide a lump sum or additional capital for you to use in later years. It is always recommended to get your family on board as this could reduce the amount of money you have to leave on your death. It could also have an effect on any means tested benefits you may be entitled to. Then again, you may decide to simply downsize your current home and use the cash earned there to your advantage.
Get in touch
If you would like more information on how equity release, then please contact Miller Samuel Hill Brown on 0141 221 1919, or e-mail This email address is being protected from spambots. You need JavaScript enabled to view it.