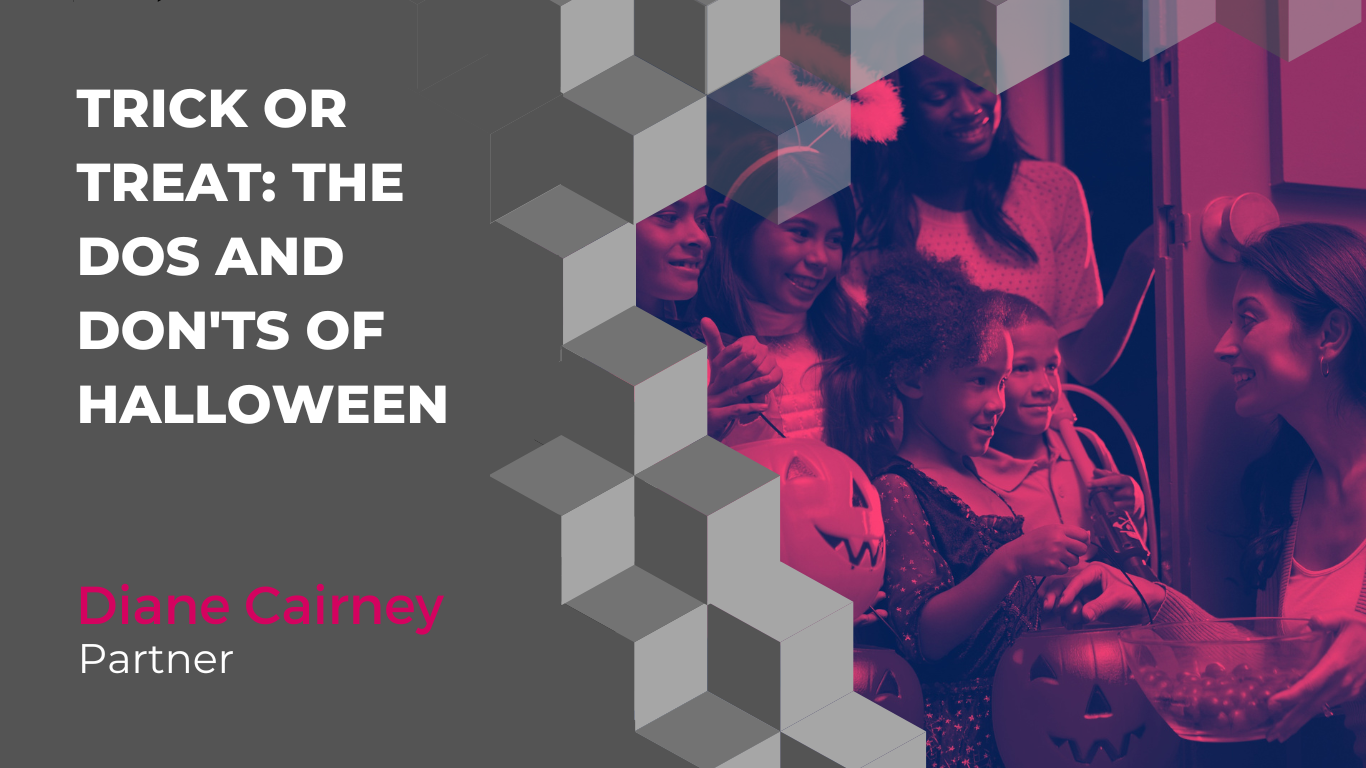 Pumpkins, trick or treating, getting dressed up - there is plenty to celebrate when it comes to Halloween. However, even though you might be in disguise, it is no excuse for failing to observe the law. In this article, we take a look at some of the dos and don'ts for Halloween.
Is trick or treating legal?
Yes, trick or treating is legal in the UK. However, anti-social behaviour around Halloween is a big issue, and police have the powers to deal with this. This might include harassment, disorder or vandalism.
Is there a curfew for trick or treating?
There is no official curfew for trick or treating, but you may wish to ensure your children are home at a reasonable hour. Any spooky behaviour late at night could be seen as anti-social behaviour, and if your children are aged under 16, you will be liable for any fines incurred.
What age do children need to be to trick or treat alone?
The dark and often wet October weather might make trick or treating a chore, but sending children out alone can be dangerous. While there is no minimum legal age for a child to go out trick or treating alone, you should ensure they are safe.
Can children under 18 watch an 18-rated film?
If you have teenagers at home, they might be begging you to watch the latest horror film come Halloween night. It is not illegal to allow a person aged under 18 years old to watch an 18+ rated film in your home. However, it is illegal for someone aged under 18 to buy, rent or watch one of these films in the cinema.
Can we set off fireworks at Halloween?
With bonfire night just around the corner, fireworks have become a popular Halloween addition. But, there are very specific laws around fireworks, and you should take care to observe them. Fireworks can often become a nuisance on Halloween night. Do not set off fireworks late at night, and they should not be used in a way that could cause harm to a person, animal or property.
We hope you have a wonderful (and safe) Halloween.
Contact our Litigation Lawyers
To discuss any of the topics raised in this blog with our Litigation Lawyers, please compelte our online contact form.