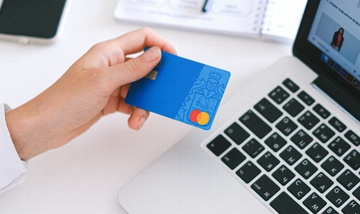 The Supreme Court has handed down its judgement in Royal Mencap Society v Tomlinson-Blake & Shannon v Rampersad and another (T/A Clifton House Residential Home) [2021] UKSC 8, known as the "Mencap case", which concerned how employers should be paying workers whose work includes a proportion of time sleeping during their shift.
The Mencap case was a joint appeal by two care workers; Mrs Tomlinson-Blake and Mr Shannon. Mrs Tomlinson-Blake was employed by Royal Mencap Society as a care support worker to provide care to two men with autism and significant learning difficulties, where they resided in a privately-owned property. As part of her role she was required to sleep at the property between 10pm and 7am, during which time she was expected to keep a "listening ear" in case any intervention was needed. Mrs Tomlinson-Blake received a flat rate of £22.35, plus one hour's pay for the sleep-in shift. If she were required to intervene during that time, the first hour was not additionally remunerated, however any extra hours would be paid in full. Over the course of 16 months, her intervention was needed just 6 times.
Mr Shannon's case had similar elements. Mr Shannon was employed as an on-call night care assistant at Clifton House, a residential care home. Mr Shannon was provided with accommodation on the site of the care home where he was required to be between 10pm to 7am. Mr Shannon was permitted to sleep during those hours but was required to assist should any request to do so come from the night care worker on duty at the care home. In practice, he was very rarely asked to assist. The arrangement was that he would receive the accommodation for free and a weekly allowance of £50 per week, which rose to £90 per week.
In both cases, the issue to be determined was whether the time spent on the sleep-in shifts is working time and therefore whether Mrs Tomlinson-Blake and Mr Shannon should receive the National Minimum Wage ("NMW") for that time. Both cases were ultimately heard together as a joint appeal to the Supreme Court.
The Decision
The Supreme Court unanimously dismissed the appeals. In doing so, the Court considered the history of the National Minimum Wage Act 1998 and the National Minimum Wage Regulations 1999. It also gave weight to the Low Pay Commission's ("LPC") recommendations, which informed the drafting of the 1999 Regulations. The 1999 Regulations have since been replaced with the National Minimum Wage Regulations 2015, and the relevant provisions are essentially the same. The Court considered it significant that the LPC report had recommended that sleep-in workers should receive an allowance, rather than the NMW, unless they were awake for the purposes of working. This recommendation was repeated in subsequent reports of the LPC.
The Supreme Court held that the appellants were not working, but were "available for work" and this distinction meant that only time spent "awake for the purposes of working" should be paid at the NMW rate. Any other time spent i.e. when the workers were asleep, should be paid by an allowance, agreed between the worker and employer. The Court held that it did not matter how many times the sleep-in worker was woken to answer emergency calls – it would still only be the time spent awake for the purposes of working, not the entire shift.
What Does This Mean For Employers?
This case concerned care workers and it is this sector which is likely to be most affected. Care provider employers may well breathe a sigh of relief as an alternative outcome may have led to significant claims for backdated pay and penalties.
The sleep-in arrangement is common in the care sector and there are differing approaches by employers in how they compensate their workers for sleep-in shifts. Some employers have elected to pay at the NMW regardless of the working arrangement and may continue to do so.
This outcome provides clarity that genuine sleep-in shifts, where the worker is expected to sleep and has no set tasks to perform, should be paid by an allowance, with NMW to be paid when the worker is called upon to be awake for the purposes of working; it will only be when the worker is actually awake for the purposes of working that should be paid at the NMW rate.
However, employers should be looking at individual working arrangements as some arrangements which involve an element of time spent sleeping, should still be treated as working time and therefore payable at NMW rate. For example, if a worker is expected to carry out specific tasks during a shift but allowed to sleep in between carrying out those tasks, that arrangement, depending on the facts, may still be treated as working time for the purposes of the Regulations.
In light of this decision, employers should take a refresher look at individual working relationships and assess whether the appropriate pay is being awarded. Of course, an employer can continue to pay its workers at the NMW for sleep-in shifts, notwithstanding this judgement. The employer may have its own reasons for paying at the NMW, or indeed above that rate, based on its own company policy or business structure.
The decision of the Supreme Court in this case has attracted some criticism, with it being argued that those on sleep in shifts should receive minimum wage as they are at their employer's disposal during that time and not at home or able to do whatever they choose. However, the court's decision was limited to the interpretation of the existing legislation: it is possible that the government in future could amend the rules or introduce new legislation which changes the position on pay for sleep in shifts.
Contact Us
Miller Samuel Hill Brown can provide further employment advice and guidance on such issues. To get in touch please use our online contact form.