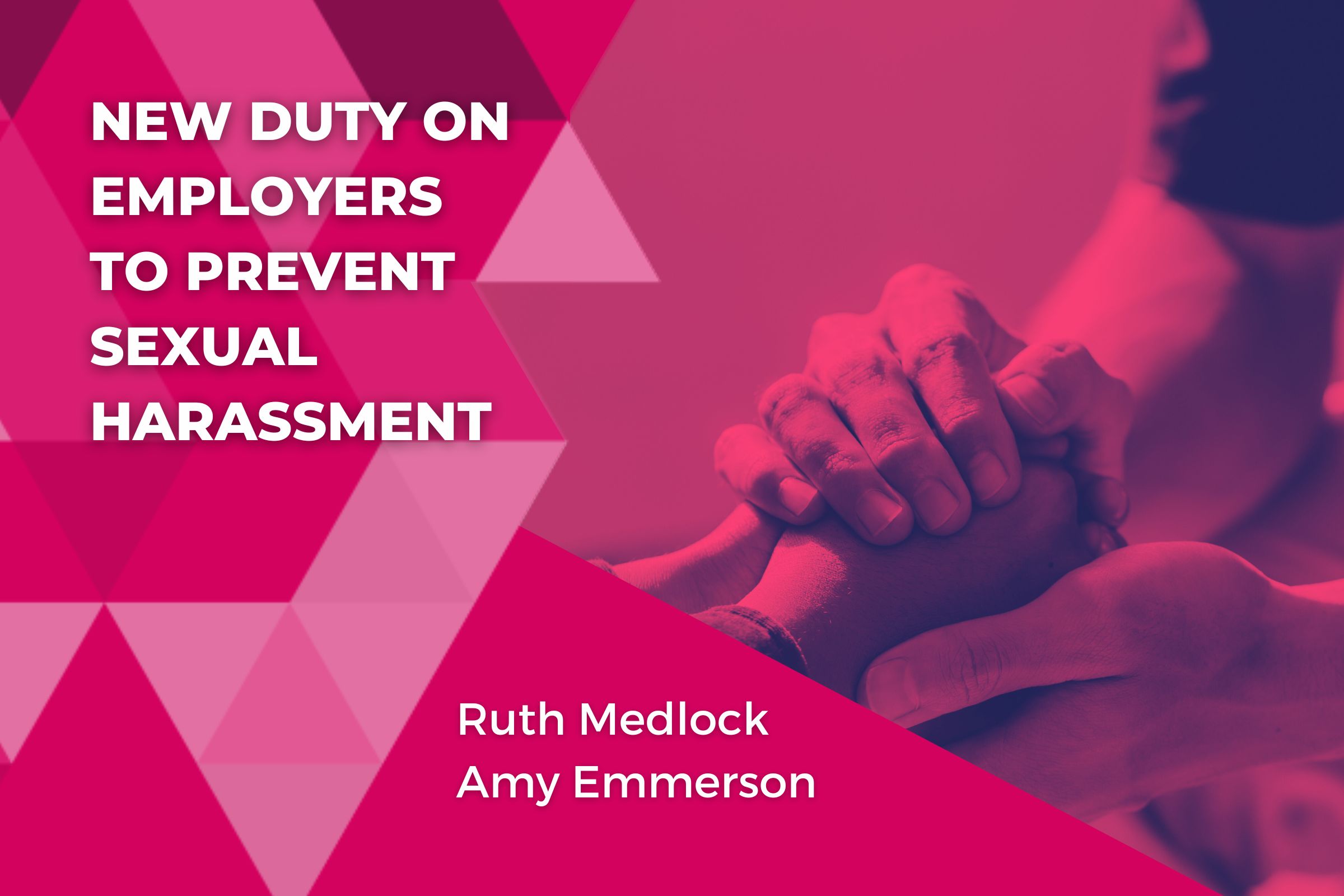 The Worker Protection (Amendment of Equality Act 2010) Bill received Royal Assent last month on 26th October 2023. The Bill upon its inception will become the Worker Protection (Amendment of Equality Act 2010) Act 2023 ('the Act'). The Act will amend the existing Equality Act 2010, with the aim of providing additional protection for employees in preventing sexual harassment in the workplace.
The Act will introduce a new duty on employers to take reasonable steps to prevent sexual harassment of their employees in the workplace. Initially, the draft Bill provided that an employer would have to take all reasonable steps to prevent sexual harassment of their employees during the course of employment. This scope was narrowed in its passage through the House of Lords, where the Bill was amended to require that employers must take only reasonable steps in protecting employees from sexual harassment.
When will this duty come into effect?
The Act is expected to come into force in October 2024, one year after receiving Royal Assent. During this time, the Equality and Human Rights Commission are set to update their technical guidance on sexual harassment in the workplace. The existing technical guidance can be accessed here. The guidance highlights the key steps employers should take in preventing and responding to harassment in the workplace.
What are considered 'reasonable steps'?
What the Employment Tribunal will consider as reasonable steps will be fact-specific and depend on the size of the employer and its resources. We encourage employers to consider preparing themselves for compliance now in preparation with the Act coming in to force. Employers should ensure employees are aware that sexual harassment is not tolerated within the workplace, focusing on:
Scheduling regular anti-harassment training;
Introducing or refining robust anti-harassment procedures and policies; and
Ensuring any complaints of sexual harassment are thoroughly dealt with.
Employers should ensure these practices are implemented, maintained and accurately recorded within their organisation, as such practices will be taken into account by the Employment Tribunal when considering compensation.
If your organisation needs help in ensuring compliance with this new legislative framework and you would like to discuss how our experienced Employment team can help you, call us now on 0141 473 6784.
Our team is dedicated to working closely with you to gain a thorough understanding of your business, its unique needs, and desires. We strive to provide tailored solutions that work and truly make a difference for you, your employees, and ultimately your business. Our goal is to become the firm that you trust to make your world better.