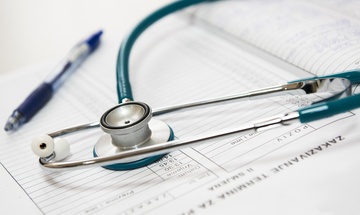 Background
In recent years the Scottish Government has observed that GPs are being discouraged from joining GP partnerships, in large part due to the various liabilities associated with owning and operating GP premises. In November 2017, the Scottish Government attempted to address the issue by publishing a new "Code of Practice for GP Premises".
The Code sets out a new sustainable model for ownership and use of GP premises, which included the creation of the GP Sustainability Fund.
How It Works
GPs who already own their premises can apply for an interest free 'sustainability' loan from their local health board - of up to 20% of the current value of the premises. The loans will be released on a cyclical basis every five years with the first round of applications being submitted at the end of 2018. On 25 February 2019, it was confirmed that all applications (some 176 and approximately 50% of all those eligible) had been accepted. Consequently, an initial £50 million is expected to be invested by 2021.
GPs can use the funds for any purpose which they see fit but it is hoped that the injection will assist with some of the costs associated with operating a GP surgery in 2019.
In exchange for the loan, the health board will require a Standard Security to be registered against the premises, much in the same way that a commercial mortgage lender would. However, it has been confirmed that the GP Sustainability loan will rank below any existing securities meaning that existing lending will not act as a barrier for applicants. The health board will also require to be granted a right to purchase the premises - with the Scottish Government's end goal being to shift ownership of all premises from GPs to health boards by 2043. However, it is not expected that health boards will start purchasing premises until at least 2038 and health boards will have an obligation to lease the premises back to the GP where it exercises its option to purchase.
Getting Ready for Drawdown
Although the initiative is intended to address sustainability issues surrounding GP premises, there are certain conditions which must be met and a proactive approach is encouraged to ensure that loan funds can be accessed without unnecessary delay.
Firstly, it will be a requirement for the names of current practice partners to be recorded on the title deeds for the premises. This may sound like a simple requirement but in reality often partners leave practice, with new partners being assumed and the title deeds are not updated to reflect this. In this case, a legal process to transfer the property into the ownership of the current partners will be required, with the deed reflecting current ownership being registered at the Land Register.
Matters will be more complex where the property is not registered in the Land Register of Scotland (the modern system of land registration). In these cases, the transfer of ownership will trigger what is known as 'first registration' in the Land Register making for a more detailed and lengthy process.
Secondly, where there is an existing security in place for the premises, a ranking agreement will have to be entered into to confirm that the health board's security ranks lower than that of the existing lender. This will require any existing lender(s) to give formal consent and enter into an agreement with the health board. An open dialogue with current lenders at an early stage is therefore essential and familiarity with their internal procedures will undoubtedly assist in avoiding delays.
Finally, health boards will require the solicitor acting for the GP contractor to warrant that the premises is compliant with all necessary statutory requirements prior to funds being drawn down. This will include matters such as compliance with energy performance regulations and having current risk assessments in place. Given the long list of due diligence items to be addressed, GPs are encouraged to begin reviewing these matters at the outset.
Given the significant challenges faced by GP's in their day-to-day roles, it's perhaps unsurprising that these seemingly bureaucratic property issues may be pushed aside. However, it is important that those looking to make use of the GP Sustainability Loan prepare to consider these points ahead of time and take advice accordingly.
CONTACT OUR COMMERCIAL PROPERTY SOLICITORS, GLASGOW
Miller Samuel Hill Brown Commercial Property Department specialise in property matters in the Healthcare sector. Should you wish to discuss the GP Sustainability Fund further or have any other questions regarding your sector, please do not hesitate to contact a member of the team.