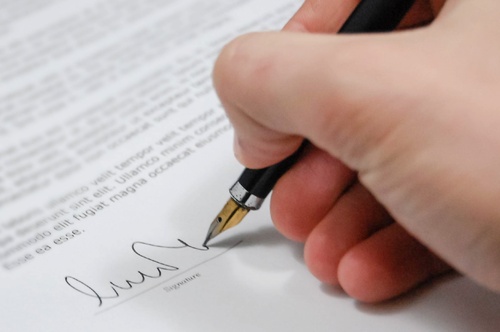 With COVID-19 remaining the key issue of the day, many of our clients have asked whether they can still create or amend their wills or powers of attorney during the national lockdown. The Law Society of Scotland has issued temporary guidance for the duration of the pandemic, meaning that the simple answer is yes. While our offices may be closed for the time being, Miller Samuel Hill Brown remains available to assist all of your Private Client needs.
It is a common misconception that a will must be witnessed in person in order to be valid. While this may have been the case previously, with the advent of video conference technology, having a solicitor witness your will remains a relatively straightforward process, despite the diverse circumstances we find ourselves in.
Validity of a Will
In Scotland, a Will is formally valid if it is both in writing and signed by the testator. In most cases, a Will should also be 'self-evidencing', meaning that it must be signed by the testator on every sheet, and should be witnessed by an independent person who should also sign.
In summary, the witness must:
See the testator sign the will
Sign the will on the last page after the testator
Include their full name and address
Video conferencing
During a national lockdown, or if someone is self-isolating, it will not be possible for them to meet face-to-face with a witness to sign their will. If the testator cannot arrange a suitable witness to be physically present with them when they sign the will, video conferencing software may be used to enable a solicitor to act as a witness. The signing would then take place on a video call so that the solicitor can witness the testator doing this. The will would then be sent to the solicitor so that they can confirm that the testator signed the will by witnessing it and adding their relevant information.
If you are a new client, the solicitor will also want to have a meeting with you via video conference to fully take your instructions and make sure you receive the appropriate advice.
Contact us
This is only intended as a brief overview of how we at Miller Samuel Hill Brown are adapting to the changing climate and still allowing our clients to create and update their wills. If you would like further information on the process, then please get in touch with a member of our Private Client team today.