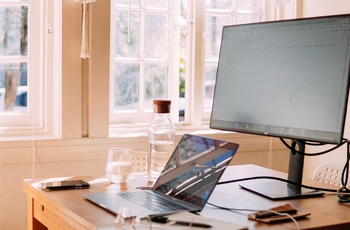 While the pandemic is not yet over, the lifting of the majority of restrictions across the UK means a return to closer to normal than we have been used to for some time. In this article we look at implications for employment and the workplace, including the ending of the furlough scheme, returning to the workplace and the future of 'hybrid working'.
Furlough ending
The furlough scheme, now in its fourth extension, is due to end on 30th September 2021. The BBC reports that up to 30th June 2021, 1.9 million people were still on furlough and about 28% of employers had employees on furlough. The easing of most restrictions in all parts of the UK should allow businesses which have remained closed throughout to reopen, such as nightclubs and entertainment venues. It is hoped that this will allow a number of people who have still been on furlough to return to work.
The furlough scheme also changed from the start of August, so the government will now only pay 60% of the wages of furloughed employees and employers have to pay the other 20% (or more if they have chosen to top up the employees' pay to 100%) as well as pension and national insurance contributions. This means the cost of retaining employees will increase this month, and may start to force employers to make decisions about whether to have employees return to work. When the scheme ends 30 September, anyone still on furlough at that point will have to return to work or may be at risk of redundancy.
If an employer envisages making redundancies when the furlough scheme ends, consideration may have to be given to the possibility at this point. There is an obligation to collectively consult which arises where an employer proposes to make redundant 20 or more employees at the same establishment within a period of 90 days. This obligation requires there to be a consultation period of at least 30 days, or 45 days if the number of employees affected is 100 or more. This would mean consultation would need to begin mid-to-end August if redundancies were intended to take effect when furlough ends.
Returning to the offices
The advice over the last 17/18 months has been for those who are able to work from home to do so, and this remains the case to some extent. However, with more employees vaccinated and people growing tired of virtual meetings, it appears more workplaces are looking to have employees return at least some of the time. With more businesses which been closed during the pandemic now able to open, this may also mean a return to work for some employees in those industries.
In doing so, employers have a general duty to look after the health and safety of employees and other people who may visit their premises, such as customers, clients or service users. While the position has improved considerably and government restrictions have largely lifted, it is important to remember that there is still this duty on an employer to risk assess and implement measures to reduce identified risks and protect their staff and others from the risks presented by the spread of Covid-19. This might include:
Continuing to require use of PPE or face coverings on the premises
Maintaining social distancing in certain settings
Limiting the number of people on the premises at one time
Staggering start and finish times.
Putting in place adjustments for those who remain vulnerable.
Continuing procedures for isolation if an employee tests positive.
Hybrid working
The sudden increased prevalence of home working has potentially altered working patterns forever, with many workers finding benefits to remote working. Surveys have repeatedly shown that the majority of employees who can do so would prefer to have a 'hybrid' working arrangement going forward where some of their working time is in the workplace and some is remote.
A recent survey by Ipsos interviewed 2700 workers across 9 countries and found that more than a third of those questioned would consider leaving their job if they were to be forced to go back to the office full time. This response varied across different countries - of those in the UK, 40% said they would consider looking for another job if there was no opportunity to work remotely and 23% were unsure. Another study by Fortune with Momentive found nearly half (49%) of workers who are still working remotely or on a hybrid say they would look for a new job if forced to go back to the office full time after the pandemic. This increased to 57% among millennials.
These studies indicate hybrid working might be the preferred form, such that if employers wish to retain staff it is worth considering operating such a system where feasible. This might require reviewing existing policies and procedures to ensure they are properly applicable to such new ways of working.