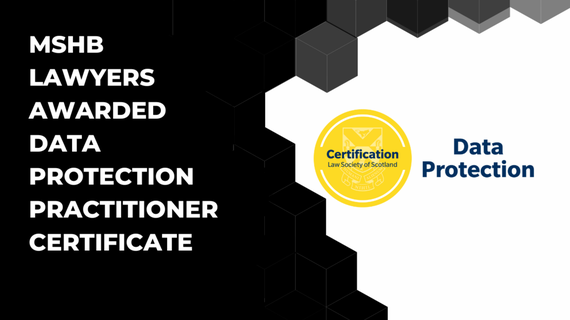 Miller Samuel Hill Brown are proud to announce that Diane Cairney and Laura MacSporran have attained Law Society of Scotland Data Protection Certification. This is an internationally recognised qualification, endorsed by TQUK, which is regulated by Ofqual.
The GDPR and related data protection legislation relates to 'personal data', which effectively refers to any data specific to an individual through which they may be identified. This may include contact information, bank details, information about health and cultural identity and so on. Any organisation which holds or controls personal data is required to be fully compliant with the principles and obligations set out in the GDPR.
At Miller Samuel Hill Brown, we can provide advice to assist you in ensuring compliance and in providing contracts and policies which might be required.
We can also advise you of your rights in the event that your personal data is compromised.
If you would like to know more about data protection and how it may affect you or your business, you can read our article Data Protection & GDPR.