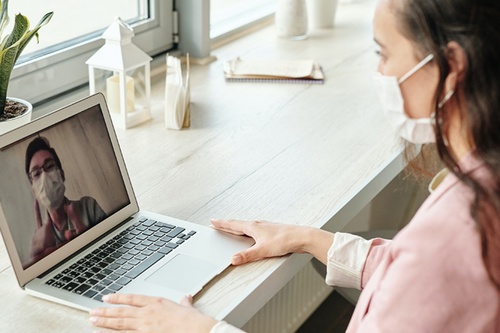 Employees being infected with Covid-19 can have a significant impact in the workplace, including lost productivity and the self-isolation of groups of employees who may have been exposed, not to mention the potentially severe impact on the health of infected employees. Employers have duties under the Health and Safety at Work etc Act 1974 towards their employees to provide a safe system of work, as well as duties towards members of the public on their premises.
Given this, a measure employers may be considering, particularly as more workplaces begin to open up or people return from working remotely, is carrying out Covid tests in the workplace, or providing tests for employees to do on a regular basis.
Here we look at some legal and practical issues arising from implementing this type of policy.
The first point to note is that making testing a requirement of employees could cause a number of issues. Given the testing process is uncomfortable, employees may be reluctant to do it, or may consider it an invasion of their privacy. If making it a mandatory requirement, this would potentially require a change to employees terms and conditions, which brings with it risks of claims for constructive dismissal if employees object to the changes. Therefore, if implementing testing it should ideally be voluntary.
Government and ACAS guidance advises consulting with employees and/or recognised trade unions if an employer intends to implement testing to discuss issues including:
How testing would be carried out.
How staff would get their test results.
What the process would be if someone tests positive.
What level of pay an employee will receive if they need to self-isolate as a result but cannot work from home.
If someone is absent due to having Covid or self-isolating, how that absence would be recorded.
How data obtained through testing will be used, stored and retained, in line with data protection legislation.
Following consultation, any decided policy should be put in writing and be in line with the employer's disciplinary and grievance policies, as well as ensuring any such policy is not discriminatory.
It is also suggested it be emphasised that if staff are tested, they should follow all relevant guidelines if they test positive but must also continue to follow other safety procedures such as use of PPE and social distancing even if they test negative.
Other suggestions for best practice include conducting a risk assessment to identify why it is considered important for health and safety reasons to carry out the testing, as well as any issues which may arise, and also to take account of data protection implications. Medical information is special category data in terms of GDPR so there must be compliance with data protection laws in relation to the data obtained. This would involve consideration of the lawful basis for processing, if relying on consent how it is to be obtained and recorded, how the data is stored, the purposes for which it is used and how long it is retained for. This would also require a separate privacy notice to be provided to employees informing them about the use and storage of their data.