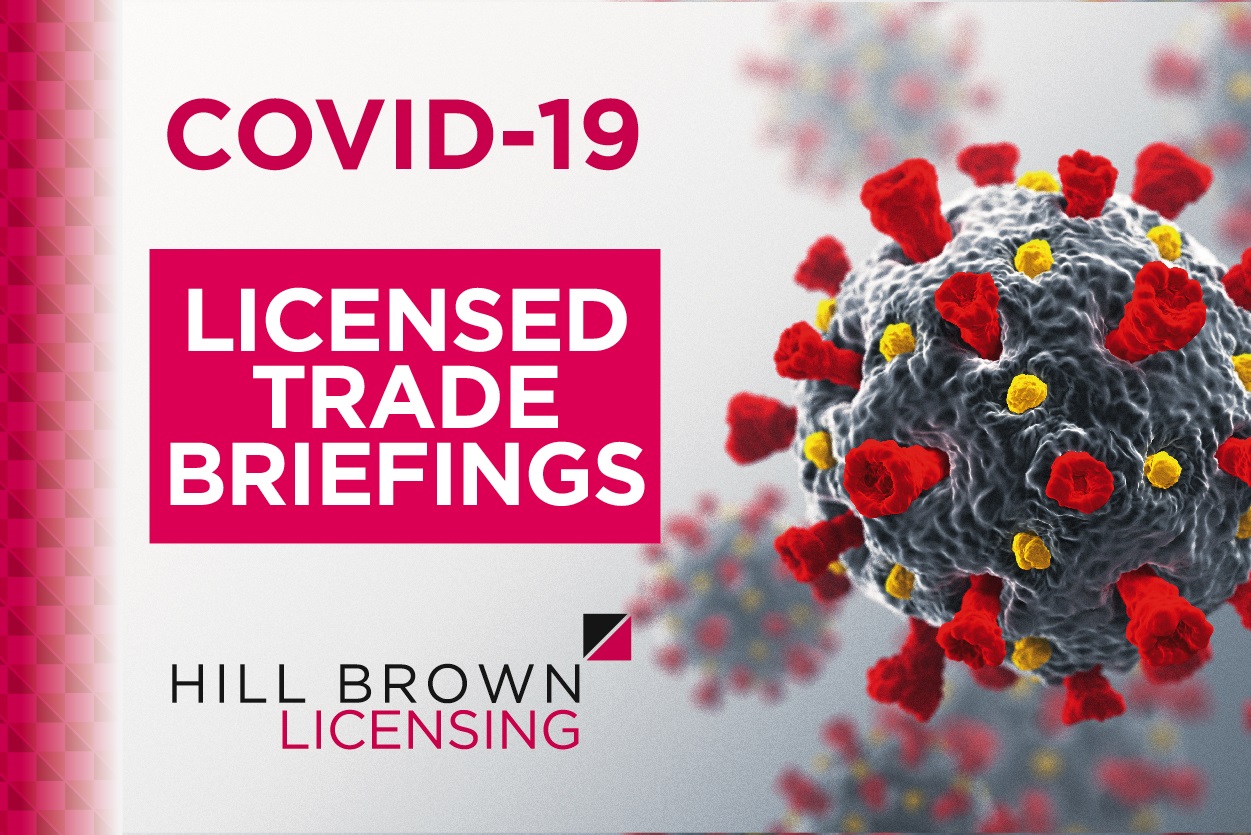 All information contain within this update is accurate at the time of publication. During these unprecedented times where the situation is constantly changing at pace it is vital that you take expert advice where necessary. Please do not hesitate to contact us if you wish to discuss any issues covered in these updates further. The Hill Brown Licensing Team and the wider team at Miller Samuel Hill Brown remain committed to providing the fullest possible service for the trade at this extremely challenging time.
To view our Coronavirus Crisis Licensing archive click here.
---
CORONAVIRUS CRISIS LICENSING BRIEFING #34
Update 18 January 2021
New regulations: further restrictions and ban on public outdoor drinking
The 12th set of amendments to the Health Protection (Coronavirus) (Restrictions and Requirements) (Local Levels) (Scotland) Regulations 2020 are now in effect.
Takeaway food and drink
In Level 4 areas (currently the whole of mainland Scotland) takeaway food and drink (including alcohol) may only be supplied:
by means of delivery;
in the case of collections, without the customer entering the premises,
According to the updated guidance, the restrictions are only intended to apply to "businesses in the hospitality and food and drink sector that are primarily operating a food and drink takeaway service". So, for example, where a convenience store provides an ancillary "food to go" service alongside the sale of groceries, the operation of the business is not affected.
Click and collect
Prior to the amending legislation, businesses providing goods for sale or hire in a shop or offering library services were required to confine their operations to a click and collect arrangement. This restriction did not apply to a long list of exempt outlets including supermarkets and other food retailers and who are unaffected by the changes.
As a result of the amendments the types of businesses required to close but able to operate on a click and collect basis has been narrowed down: see the list of "permitted collection services" here.
Collections can only take place (i) "by staggered appointment, with where reasonably practicable a gap between each appointment"; and (ii) "where access to the premises is given only to the extent necessary to provide the service".
Outdoor drinking
It is now an offence to consume alcohol outdoors in a public place in Level 4 areas.
Byelaws are in operation through most of Scotland banning this activity but the wording varies from area to area. The new measure is designed to ensure uniformity.
According to the updated statutory guidance, "Operators should be in a position, if required, to offer advice to remind customers that consumption of their purchase in an outdoor public place is prohibited."
For the dangers to which pubs and other licensed outlets are exposed by offering "takeaway pints", see this Scottish Licensed Trade News article.