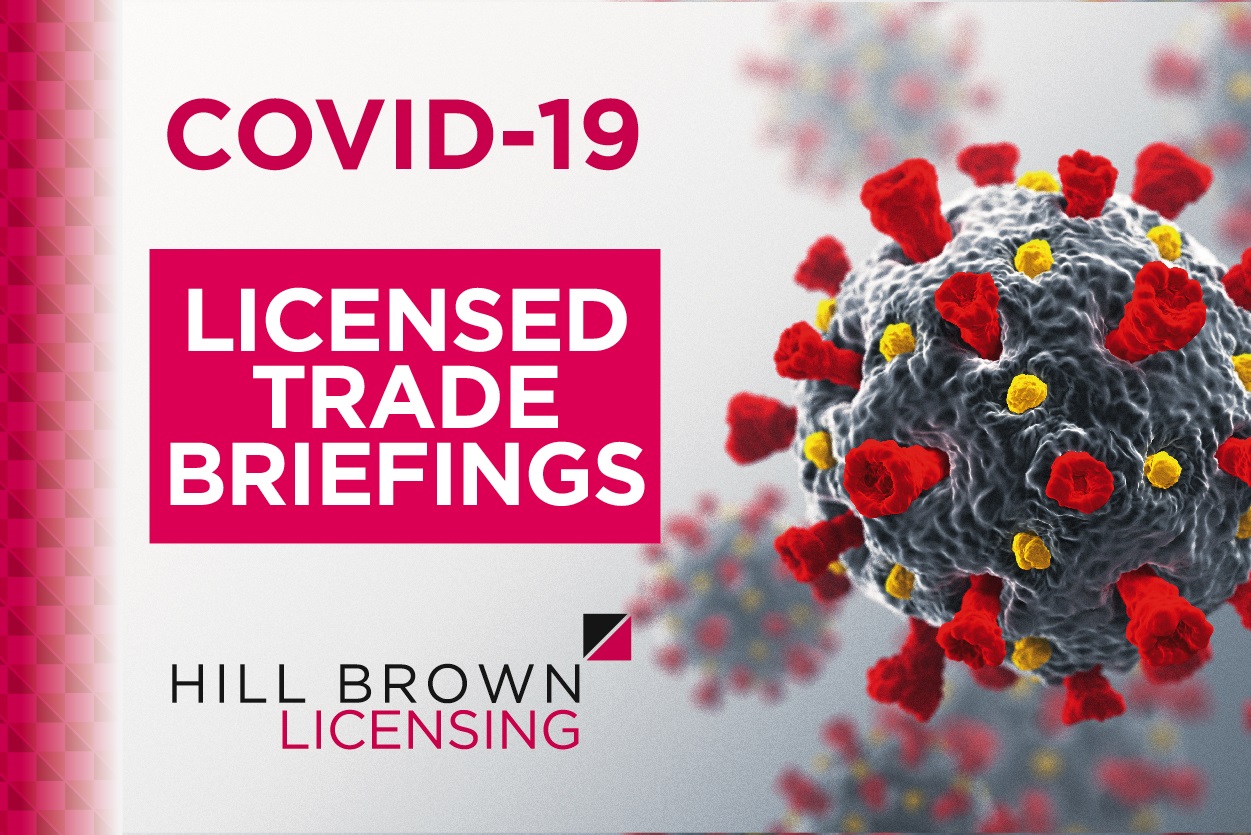 All information contain within this update is accurate at the time of publication. During these unprecedented times where the situation is constantly changing at pace it is vital that you take expert advice where necessary. Please do not hesitate to contact us if you wish to discuss any issues covered in these updates further. The Hill Brown Licensing Team and the wider team at Miller Samuel Hill Brown remain committed to providing the fullest possible service for the trade at this extremely challenging time.
To view our Coronavirus Crisis Licensing archive click here.
---
CORONAVIRUS CRISIS LICENSING BRIEFING #35
Update 9 March 2021
Latest developments
There's precious little good news around for the hospitality sector. In fact, the update to the Scottish Government's Strategic Framework fails to give an positive indication as to possible re-opening dates but does herald an eventual return to the "geographically variable" levels system.
That system is set to be modified: it will be based on "revised metrics" using World Health Organisationb criteria. For example, Covid-19 cases will need to drop below 50 per 100,000 in a local authority before they will be considered for level two, much lower than the previous rate of 150 per 100,000.
And there's a question mark over the hospitality restrictions in each level, with trade associations concerned that limited opening times may make re-opening an unviable option for many businesses.
There's one glimmer of good news. Whatever the shape on re-opening, there's no doubt that trading space will be king. In a letter to local authorities, the Scottish Government has extended its guidance on temporary buildings in the hospiality sector. The guidance is now due to expire on 30 September, but could be further extended. It recognises that "most business premises may wish to maintain outdoor covered spaces to comply with physical distancing measures for a longer period".
The effect of the guidance is to set aside the period during which temporary structures may be "erected or used" during a 12-month period without the need for a building warrant. In terms of the Building (Scotland) Regulations, the exemption cap is set 28 consecutive days or a number of days not exceeding 60. The letter says that, it's not expected "the limitation on the number of days [will] be enforced against any reasonable temporary outdoor buildings should a longer period be appropriate and helpful to businesses".