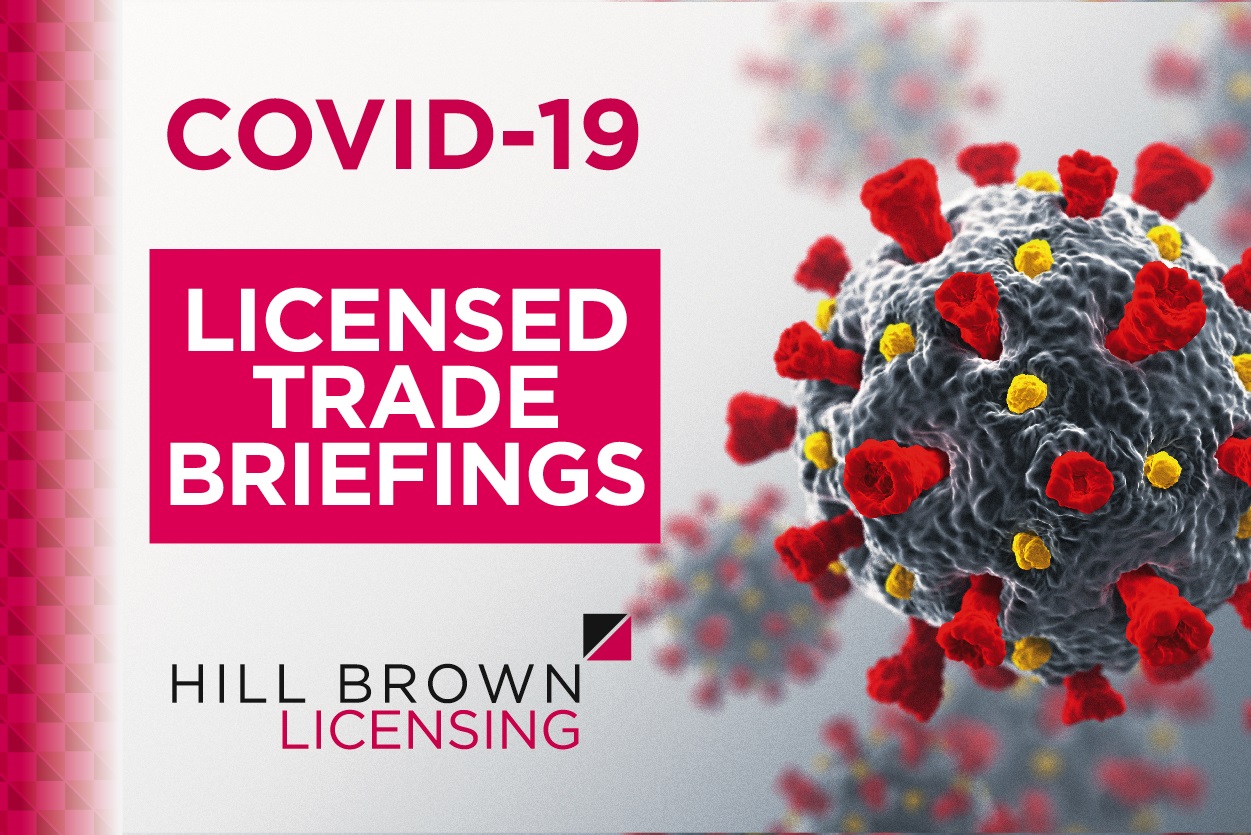 All information contain within this update is accurate at the time of publication. During these unprecedented times where the situation is constantly changing at pace it is vital that you take expert advice where necessary. Please do not hesitate to contact us if you wish to discuss any issues covered in these updates further. The Hill Brown Licensing Team and the wider team at Miller Samuel Hill Brown remain committed to providing the fullest possible service for the trade at this extremely challenging time.
To view our Coronavirus Crisis Licensing archive click here.
---
CORONAVIRUS CRISIS LICENSING BRIEFING #37
Update 19 July 2021
It's Level 0 – but not as we knew it
The whole of Scotland moved into Level 0 on 19 July – a space previously occupied by only a number of island areas. In those parts of the country, hospitality businesses enjoyed unrestricted, "normal" licensed hours in terms of their premises licence.
But, unexpectedly, the "modified" Level 0 requires the closure of food and drink businesses during the period from 0000 to 0400. The restriction applies to premises or parts of premises "which are indoors" so the only restriction on outdoor areas continues to be what is permitted in the premises licence.
The First Minister told the Parliament:
This reflects the fact that indoor hospitality - despite the sector's sterling efforts - remains a relatively risky environment, particularly later at night when people may be less likely to follow rules. A midnight closing time represents progress from level 1 and 2 but it will help mitigate some of this risk.
The closure requirement doesn't apply to the sale of food or drink:
for off consumption; or
by a hotel or other accommodation provider by way of room service,
while hotel residents may also consume food or drink (including alcohol) in their private rooms.
There are a number of other exemptions for settings such as cinemas, airport airside areas and drive-in events but which do not extend to the sale of alcohol.
Casinos are also required to cease trading between 0000 and 0400.
Other changes
Up to 10 people from up to 4 households can meet in a public indoor space.
Up to 15 people from up to 15 households can meet outdoors. There's no requirement to distance within a group of 15; but, for the time being, there is a requirement for one-metre distance between different groups of 15.
Previously, children under 12 didn't count towards the total number of people. From 19 July, they no longer count towards the total number of households either.
Up to 200 people can attend weddings and funerals, a rise from 100 at Level 1.
According to the First Minisyer, there's no need to pre-book a two-hour slot in a hospitality outlet – although that "requirement" never featured in Regulations.
Live entertainment
The Scottish Government's guidance for the tourism and hospitality sector has been updated to address the provision of live entertainment in hospitality.
The status quo
There are a number of continuing requirements:
1. Food and drink must be ordered by and served to seated customers;
2. Customers are to remain seated while consuming the food and drink;
3. Face coverings must be worn except whether customers are seated.
4. Businesses must continue to obtain visitor information to assist the Test and Protect scheme. See our advice here but note that since this was published Regulations have made it clear that information needn't be collected from takeaway customers.
5. Indoor physical distancing at one metre is still in place for different household groups.
6. Nightclubs and adult entertainment venues remain closed.
It remains the First Minister's "expectation" that Scotland will move beyond Level 0 on 9 August. An announcement will be made in the preceding week. Miss Sturgeon's statement on the move to Level 0 is available here.