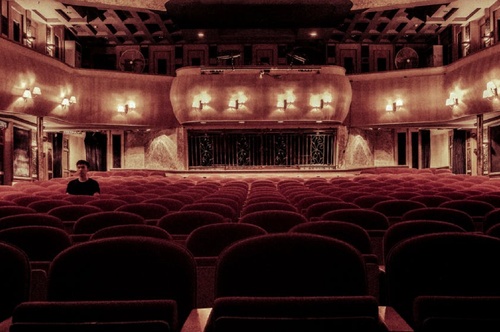 The Theatres Act 1968 was repealed on the 27 January 2021. The Act, which provided a mandatory licensing regime for premises used for the public performance of plays, has not been replaced with new legislation. Rather, due to an amendment of the Civic Government (Scotland) Act 1982, a local authority can chose to license theatres under its public entertainment licensing regime – theatres were previously excluded as a place of public entertainment within the 1982 Act.
The licensing of places of public entertainment is an optional licensing activity, whereby premises should only be required to be licensed if it is deemed necessary for the preservation of public order and safety and the prevention of crime. Premises should also only be licensed if there are additional safeguards that the public entertainment licensing regime would offer which are not already provided by other statutory regimes governing premises at which plays are publically performed. Other statutory regimes include fire, health and safety, building standards, liquor licensing and food hygiene legislation.
The main reason for the repeal of the 1968 Act and allowing the performance of plays to become a public entertainment licensable activity under section 41 of the 1982 Act is to introduce greater flexibility by letting a local authority set out the scope of the public entertainment regime. The guidance from the Scottish Government suggests that local authorities will, for example, be able to exclude premises offering plays to very small audiences from the licensing requirement where they consider that appropriate and proportionate.
Due to the fact that this decision is at the discretion of local authorities, Licensing Board's approaches differ, and in some parts of the country the licensing of theatres has been left unregulated. For example, Glasgow City Council have decided to include theatres in the realm of public entertainment licensing. To ensure theatres remain licensed, premises owners must complete the council's Public Entertainment Licence application form and return it to the Licensing Section no later than Friday 26 February 2021. For this year only no fee is required with the application, and if granted the licence will remain in effect for a period of one year. Certain conditions will be attached to the licence authorising the use of premises for the public performance of plays. Whilst conditions cannot be used to regulate the nature of the plays to be performed nor the manner of performing them, those considered standard or appropriate on the grounds of public safety are likely to be applied, for example, litter management and child safety provisions. A full list of Glasgow City Council's likely attached conditions are available here.
If you are looking to license a theatre or unsure on the current regime for your local authority, our Licensing team can provide further advice and guidance. For more information please use our online contact form and get in touch.