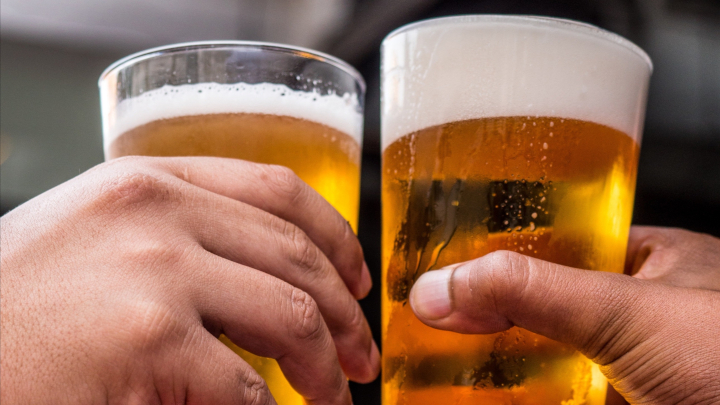 A recent report by Serve Legal, the ID checking company, raised fears that "Challenge 25" isn't been operated properly by a significant number of on-trade operators. According to their survey, in the course of 668 visits around a third of their agents - aged 18 or 19 - were able to make an alcohol purchase.
For the off-trade, the news was much better with supermarkets and C-stores achieving an 89 per cent pass rate in over 5,000 audits.
This shouldn't come as a surprise. Figures released by the Scottish Government in 2015 revealed that children aged 13 and 15 were most likely to obtain alcohol from their home or from a friend or relative. Direct purchases were rare.
But there's positively no room for complacency. The same data source discloses that nine per cent of 15 year olds in the study (who had ever drunk) had tried to buy from the off-trade in the previous four weeks and were successful, while two per cent had tried and were turned down.
Of course, the sale of alcohol to a person under 18 places a licensed business on course for disaster. So, it's absolutely imperative that operators understand their obligation to have in place an "age-verification policy". As a condition of premises licences "steps must be taken to establish the age of a person attempting to buy alcohol if it appears to the person selling the alcohol that the customer may be less than 25 years of age (or such older age as may be specified in the policy)". There's an exception for "remote sales" where the seller and customer aren't "face-to-face", for example where alcohol is purchased online and dispatched from a fulfilment centre.
Our advice is to get the policy set out in writing and signed off by all staff involved in alcohol sales. Support the policy with appropriate signage. And refresh the message regularly: demonstrating "due diligence" is vital if an underage sale leads to a premises licence review and the possible suspension or loss of the licence.
There's another interesting piece of information tucked away at the end of Serve Legal's press release. The data for online alcohol sales looks alarming: 57 per cent of their "mystery shoppers" took delivery of alcohol and other age-restricted goods without being asked for proof of age. That chimes with a BBC Watchdog investigation earlier this year when couriers employed by an online retailer handed over knives ordered by the broadcaster to a 16 year-old actress without an age challenge and left another knife in a bin.
Surprisingly, while it's an offence to deliver alcohol to a child or young person, deliveries fall outwith the scope of "Challenge 25"; but where alcohol is delivered to a person under 18 it's a defence to show "reasonable steps" were taken by asking for one of the usual approved forms of ID. And some licensing boards - including Glasgow - are insisting that delivery drivers are properly trained with the age verification policy applied at the point of delivery.
CONTACT OUR LICENSING SOLICITORS GLASGOW, SCOTLAND
To find out more, please contact our Licensing team on 0141 333 0636 or fill in our online form.