Employment Law Expertise for Your Sector
Our team of employment solicitors have particular experience in dealing with employment law matters in the following sectors below.
Need expert employment law advice specific to your sector? Contact our award winning employment lawyers today on 0141 221 1919 or fill in our online contact form.
"Thank you very much for your excellent advice and support throughout the whole process, which I have valued greatly."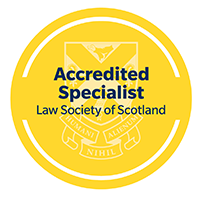 Public Services
We have been long-standing employment advisors to a national governmental body, providing advice on all aspects of relevant employment law. This has allowed our team of employment solicitors to develop expertise in large volumes of complex litigation involving technical detail affecting the organisation.
Retail
We act for a number of retailers of differing sizes from standalone stores to national chains. We regularly provide advice to these clients on matters such as employee discipline and grievance; discrimination issues; enforcing post-termination restrictions and dealing with various issues which arise in regards to the Working Time Regulations.
Health Services
We have regularly advised GP and dental practices in respect of various employment law and related matters including the drafting of partnership agreements to regulate the management of the practices; provision of contracts of employment (including for self-employed contractors such as dental associates); advice on disciplinary matters' advising on legal obligations relating to confidentiality and advising on regulatory matters which may arise during the course of an employee's employment.
Charities
Our employment lawyers' experience in the charity sector allows us to recognise the unique challenges which need to be managed for such organisations. We regularly advise on matters such as discipline and grievance; data protection issues; requirements to make amendments to terms and conditions of employment and regulatory compliance by employees.
Industrial
Our client base in this area requires regular support on matters such as provision of terms and conditions of employment for employees; provision of policies and handbooks to regulate employees conduct in the workplace; employee discipline and grievance and provision of advice on matters arising from the Working Time Regulations relating to shift patters and the requirement for rest breaks.
Leisure and licensed trade
Our firm's renowned licensing department mean our employment lawyers are often required to provide advice to the licensed trade sector on various issues including provision of contracts of employment; discipline and grievance issues; issues arising under the Working Time Regulations and regulatory matters in respect of employees which need to be addressed under the Licensing (Scotland) Act and the Security Industry Authority requirements.
Social Care
Our team have regularly advised clients in the social care sector, including care homes, on a wide range of issues including data protection and regulatory matters, disciplinary proceedings and employee conduct, discrimination issues and employee grievances.
Media
Our team have regularly advised clients in the media sector, particularly in radio, and assist with a wide range of issues in this area, including looking at the employment status of those in the media, pay issues, reviewing and drafting bespoke contracts, and looking at issues around discrimination.
Our employment solicitors regularly advise clients in these areas on a wide range of matters which has allowed us to develop wide-ranging experience of providing practical solutions to the issues and problems which our clients approach us with.
CONTACT OUR SPECIALIST EMPLOYMENT LAW SOLICITORS IN GLASGOW, SCOTLAND
Contact us on 0141 473 6783 or fill in our online contact form.