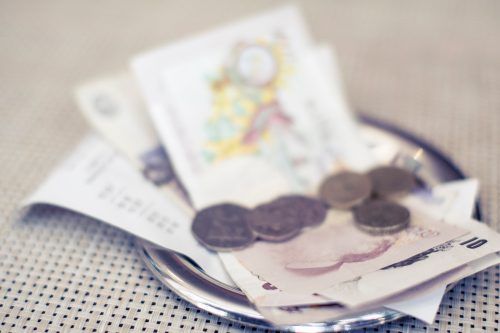 Update as at 10th May 2022 - The proposed legislation discussed in the following article (originally published in March 2022) has now been scrapped following its omission from the 2022 Queen's Speech.
Over the past two years, the UK Government has introduced various measures to protect workers' rights. These include the introduction of parental bereavement leave, raising the national minimum wage and, of course, the "furlough" scheme brought on as a result of the pandemic. Much of these measures have naturally had a strong impact on those working in the licensed trade, and the hospitality sector as a whole.
In February 2022, the UK Government announced that it would be continuing its plans to reform the laws on tipping. In short, the new proposals will make it unlawful for employers to withhold or seize tips earned by their workers. While tips paid in cash are already protected, this legislation intends to cover the grey area surrounding tips paid by card.
On this matter, Labour Markets Minister Paul Scully announced in a statement to Parliament: "Our plans will make this illegal and ensure tips will go to those who worked for it. This will provide a boost to workers in pubs, cafes and restaurants across the country, while reassuring customers their money is going to those who deserve it."
WHAT DO I HAVE TO DO?
While there is no set timeline for this legislation coming into force, employers operating in the hospitality industry and other licensed sectors should prepare themselves for these new changes. Further proposed changes include:
Employers will be required to have a formal policy on tipping, and a record of how they manage tips.
A statutory Code of Conduct will be implemented to ensure fairness and transparency when distributing tips to staff.
There will be a new right for workers to request information about their employer's tipping practices (which, if required, can be used as evidence in an Employment Tribunal claim).
With the hospitality sector still slowly recovering from the COVID-19 pandemic, these proposed changes will no doubt be welcome news for those working in the licensed trade across the UK. However, for businesses who still choose to withhold tips from staff, it will soon be time to take action.
GET IN TOUCH:
If you are currently operating in the hospitality trade, or if you would like further information on how these changes could affect you or your business practices, then please do not hesitate to contact our Licensing and Employment teams today.