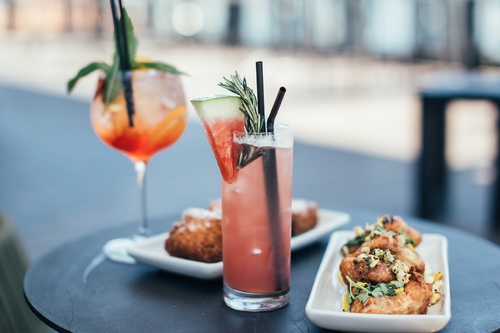 Most of Scotland is now in Level 1 or 2, meaning that up to 8 (Level 2) or 12 (Level 1) people from separate households can meet outdoors at hospitality venues. With this in mind, and summer in full swing, outdoor drinking areas are more important to licensed premises than ever before.
While many premises will have permanently licensed outside spaces, or arrangements in place through Occasional Licences (temporary 2 week licences that allow alcohol to be sold in an unlicensed space), there is still time for those that do not.
Most Licensing Boards require 4 - 6 weeks' notice from lodging an Occasional Licence application to the intended date of commencement, although some have been flexible on these timescales where there is urgency. Applications must be lodged with a layout plan of the space, £10 fee and in some cases a COVID risk assessment. For spaces on public footpaths there is usually an additional permit required (under Section 59 of the Roads (Scotland) Act 1984) however some Boards have relaxed this process in light of the pandemic. For example, Glasgow City Council have generously allowed premises to submit one single Occasional Licence/S59 Roads Consent application via the City Services pages on their website at zero cost, with granted consents remaining in place until 30 March 2022. Edinburgh have also introduced a combined Occasional Licence and S59 form. These measures are very welcome attempts to aid the countries struggling hospitality venues in reopening
For those premises that currently have Occasional Licences rolling throughout the summer, proprietors may be considering whether to permanently include the outside space on their Premises Licence. This can be achieved by way of a Major Variation and involves submitting an application to the Licensing Board with an amended operating plan and new layout plan for the premises to include the additional outdoor space. Once the application is lodged and processed the Board will issue a site notice for display for 21 days within which the public and Officials can make objections. After this period the application will be considered at a Licensing Board hearing, where the applicant or their agent will be able to make submissions in support of the application. Any objectors are also invited to speak... Once heard, the Licensing Board will either decide to grant or refuse the Variation and the Premises Licence will be updated accordingly. Time scales from lodging a Major Variation application to appearing before the Board are currently around 3 - 9 months depending on Local Authority area. Those applying to permanently license a space may also have to consider whether planning permission is required for change of use. Where it is necessary both the licensing application and the planning change of use application can run concurrently.
Licensing Lawyers Glasgow, Scotland
If you would like more information on options for outdoor drinking areas, or assistance in making Occasional or Major Variation applications, please get in touch with our Licensing Team.