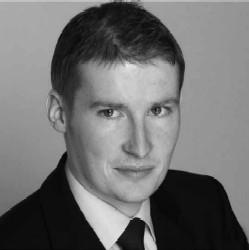 Stephen Connolly, Associate
Employment
DD: 0141 227 6090
Email: This email address is being protected from spambots. You need JavaScript enabled to view it.
We would be delighted if you could join us for the next instalment of our "Ask the Expert" seminars, again being held in conjunction with Syme Drummond, recruitment consultants.
2013 is going to be an extremely busy and interesting time in employment law, in light of the government's ongoing review and reform of a number of different pieces of legislation. The seminar will focus on the changes which will be introduced over the coming months and how these developments will impact upon the HR/ employment law issues your business needs to consider. Given a number of significant changes are due to be introduced on 6th April, we will ensure that you have an awareness of what is to happen so you can avoid any difficult or unforeseen problems which the new law may create.
The (hopefully now familiar!) details for the seminar are:
Location: 29, Royal Exchange Square, Glasgow
Date: Thursday 28th February 2013
Time: Registration and buffet 12.30pm
Seminar: 12.45pm
Coffee and networking: 1.45 until the office calls you back!
Cost: FREE
If you would like to reserve a place (for you, your colleagues and/ or contacts), please email This email address is being protected from spambots. You need JavaScript enabled to view it..
If anyone has any questions relating to these matters, they can be emailed to This email address is being protected from spambots. You need JavaScript enabled to view it.. We also plan to leave some time at the end of the session for more general questions and queries, so please also send us an email (to the same address) about any other issues you would like us to discuss and we will try and cover as much as time allows!