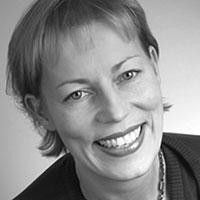 Partner
Employment
Telephone: 0141 221 1919
DD: 0141 227 6032
Mobile: 07900 180 248
Email: mem@mshblegal.com
Marie is the head of the award winning employment team at MSHB Solicitors and is accredited by the Law Society of Scotland as a specialist in employment law. She has been awarded a Post Graduate Certificate with merit in Mediation and Dispute Resolution from the University of Strathclyde.
She is a member of the Law Society of Scotland Employment Law Group and a Committee Member of the Scottish Discrimination Law Association.
Marie has been appointed Committee Co-Chair of the International Lawyers Network Labour and Employment Group.
Marie is honorary legal counsel for Badminton Scotland and is a recognised leader in her field. She is frequently asked to speak on a wide range of employment law topics to businesses across many sectors and to her fellow employment lawyers.
Marie works closely with clients in all employment matters; from assisting with their day to day in- house requirements to representing both employers and employees, private and public sector, in the Employment Tribunal and Employment Appeal Tribunal. She has enjoyed high profile successes for clients in recent months which have been widely reported in the media.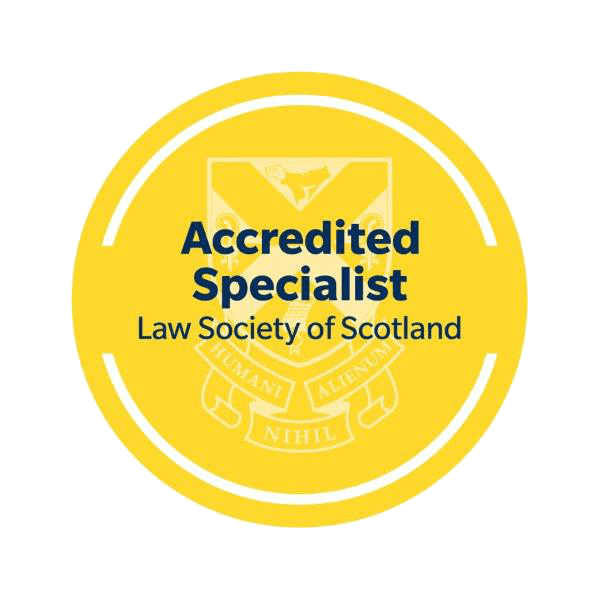 Testimonials
"Dear Marie, I wanted to take the time to write and thank you tonight for your work on my case. Tonight I feel like a billionaire not because of any financial settlement but because my I am getting my family life back. I can never thank you enough for the work you did for us, the support you gave us and the hope you provided in our darkest hour."
"Working with Marie and the team at Miller Samuel Hill Brown made a potentially difficult situation much easier to comprehend. Marie was extremely professional and reassuring and guided me all of the way through the process. All communication was responded to very efficiently and I would not hesitate to recommend MSHB for their services."
"We were delighted to have Miller Samuel Hill Brown as part of our legal team, working in partnership to get a successful outcome for the Service. This case demonstrated that our managers followed applied our policy and processes correctly to this case and acted with integrity throughout."
"I first heard of your Company and Marie McDonald through a friend who had previous work done.
The service I have received has been 1st Class. Nervous and anxious regarding an employment matter Marie s professionalism has been outstanding. Always quick to respond to calls and attention to detail has been outstanding. Plus a great result to my case. Confidence and reassurance is what I needed and this was fully given by Marie and her staff.
Would fully recommend her services for any work related issues you may have."
"Thanks again for your excellent service."
"I would like to take this opportunity to thank Marie MacDonald and her colleagues for their extreme dedication and professionalism in which I received whilst going through a very tough time with regards my employment dispute. On my initial consultation meeting with Marie, it was during a time where my emotions were very high.
However, Marie`s interaction with me made me feel at ease and very relaxed. I found Marie to be easy to talk with, caring, compassionate along with being very honest and a true expert in her area of expertise with regards employment law. Marie also believed in me which gave me a great sense of comfort, in turn, helped to boost my confidence and my emotional wellbeing. Marie was able to give me the confidence that I felt I needed in order to pursue my employment dispute.
I fully trusted Marie`s expert advice and opinion which also helped me to relax a little. Marie`s dedication throughout the whole dispute process was absolutely phenomenal. I would not have been able to pursue my case or receive such a positive outcome to my dispute without Marie`s expert knowledge and input. I would highly recommend Marie`s services to anyone who has a dispute with their employer.
I would also highly recommend using Miller Samuel Hill Brown for other services should you require the assistance of a solicitor. I will definitely be recommending MSHB solicitor` to family and friends. Thanks to Marie I am now able to get on with my life. Thanks again"
"Thanks again for your professionalism and support over what was a very anxious time for me personally. I certainly wouldn't hesitate in recommending both you personally and MSHB legal as I found the overall service that was provided to be truly excellent. I'd like to wish you all the very best in the future and thanks again."
"Thank you very much for your excellent advice and support throughout the whole process, which I have valued greatly. Thank you for your wishes for the future and I would echo them back to you. Please note I intend to recommend you and your services highly."
"I would like to thank Marie for providing excellent support and guidance during my recent employment issues. Marie's knowledge and professionalism is second to none. Her determination delivered an excellent outcome that in the end all parties were happy with. Without hesitation I would recommend Marie for employment law related issues. Thanks again to you and the team for all your hard work."
"When other lawyers told me there was no case to answer to Marie Macdonald took the case on. As my husband is no longer with us, sadly he passed away April 2014, Motor Neurons Disease, this case was unique as he wasn't able to represent himself.
Marie was honest with me from the start. It was a time where emotions were running high with no certain outcomes, but we decided to go ahead and fight. Marie was brilliant. I was overwhelmed at her dedication and determination to pursue justice not just for my husband but for us as a family.
Although in a case like this the 'win' is bitter sweet, at the end of an eighteen month battle I can finally say I carried out my husband's last wishes. This was only possible with the support, professionalism and a belief in what is right shown by Marie Macdonald."